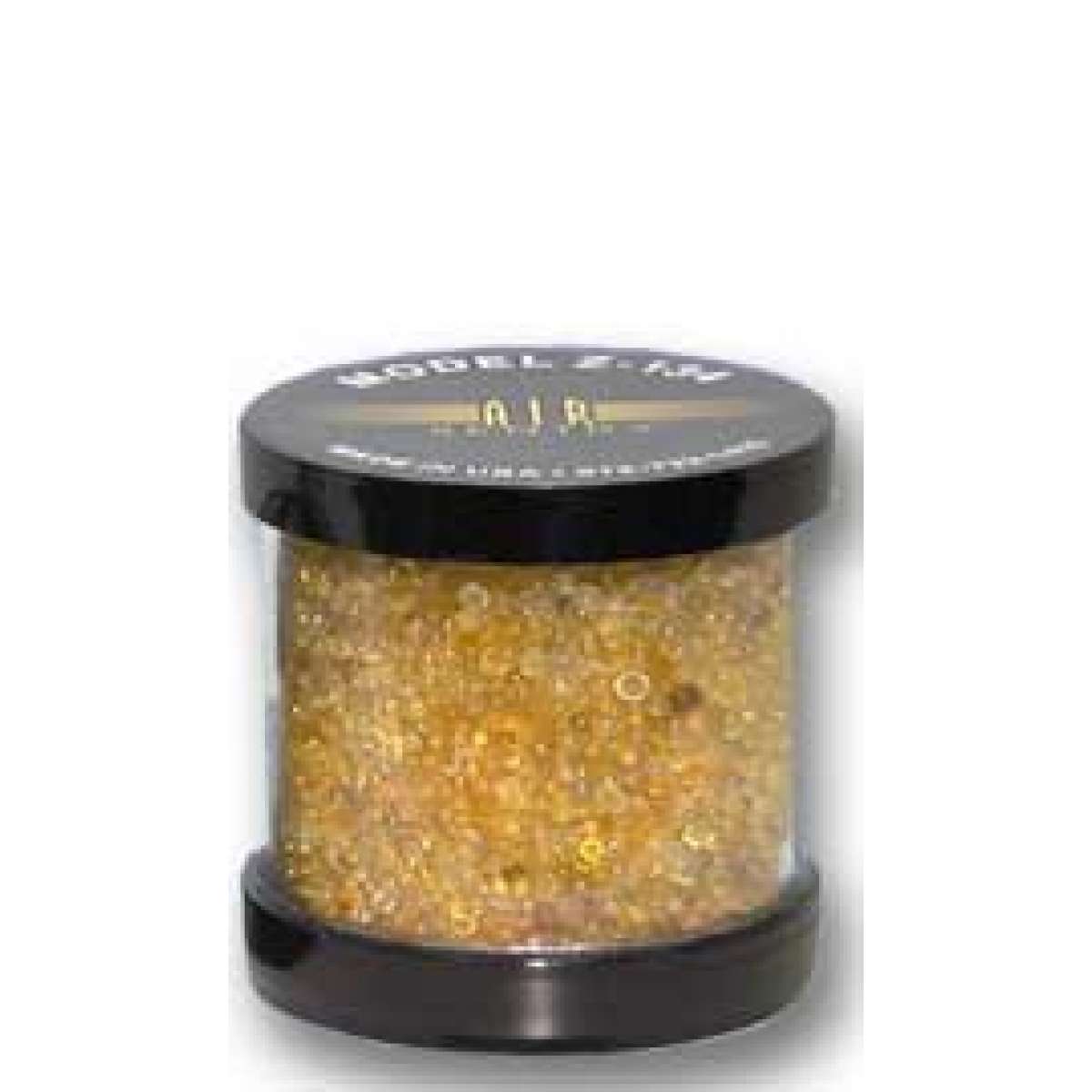 Air Sentry Dessicant Mini-Breather 3.25"(W) X 3"(H)
$55.72

Mini contamination control breathers for enclosed fluid systems
Air Sentry mini contamination control breathers are designed for applications when space is limited. They can replace all standard breather caps.
OVERVIEW

Most gearboxes and small hydraulic reservoirs have a simple breather/filling cap that allows air to be breather in and out as fluid levels change or temperatures increase or decrease.
Standard breather caps do not stop water vapor and other harmful contaminants from entering the system. Air Sentry does.
Air in industrial environments contains abrasive solid particles and humidity. As the system temperature changes, the humid air forms condensation inside the gearbox or reservoir. This moisture decreases fluid and lubricant effectiveness, and reduces their service life.
Particulate contamination, mixed with the system's fluid or lubricant, acts as an abrasive compound that greatly increases fluid component wear resulting in equipment failures and higher maintenance cost.
Moisture in a gearbox can cause it to rust from within. This rust flakes in the lubricant, producing additional abrasive material, premature wear and failures.
Small hydraulic pumps are sensitive to these problems. Hydraulic valves, seals and other components require contamination free fluid to function at peak effectiveness and accuracy. These components are increasingly expensive to rebuild or replace.
Water vapor is removed as the air travels through a bed of silica gel, the highest capacity adsorbent available. After being dried, the air passes through a 2 micron solid particle filter and enters the gearbox or reservoir clean and dry.
Air Sentry is gold when active and dark green when it has to be replaced.
A threaded mounting hole (1/2" NPT) allows easy installation using a wide variety of standard connectors. All models are rated for 10 CFM airflow.
SPECIFICATIONS

Height: 3.25 in / 8.3 cm
Diameter: 3.25 in / 8.3 cm
Nominal Air Flow Rate: 10 CMF (285 L/min) Equivalent of 75 gpm of fluid volume change
Solid Contaminant Filtration Level: 2 micron, 100% efficiency @ 35 CFM air flow
Solid Contaminant Filtration Surface Area: 20.6 sq in/ 133 sq cm
Operating Temperature Range: -20° to 200°F / -28° to 93°C
Silica Gel Adsorption: Up to 40% of its weight of water
Silica Gel Lowest Operational Dew Point: -100°F / -73°C
Chemical Resistance: Resistant to alkalis, hydrocarbons, non-oxidizing acids, salt water and mineral or synthetic oils
FEATURES

Bi-directional Air Flow - Air entering is cleaned and dried. Expelled air partially regenerates the silica gel and "backflushes" the particulate filter to prolong the life of the breather.
Durable Construction - Air Sentry is manufactured from rugged ABS plastic and impact-modified Plexiglas.
Water Vapor Adsorbent - The silica gel used in Air Sentry breathers is chemically inert, non-corrosive, and conforms to all regulated toxicity standards in the U.S. and other countries. Microscopic pores allow the silica gel to adsorb up to 40% of its own weight.
Color Indicator - When maximum adsorption is reached, the silica gel turns from gold to dark green to indicate that replacement of the breather is required.
Activated Carbon - As air is expelled from the tank, it passes through activated carbon which remove oil vapors, fumes, and odors.
Safety Sealed - Seals keep moisture from entering the units until they are placed in service. They are easily removed without tools or sharp instruments.