Hydraulic Adapter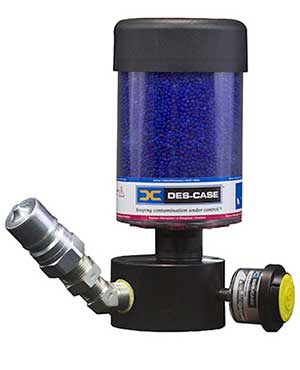 Gearbox Adapter Kit
Drain Port Adapter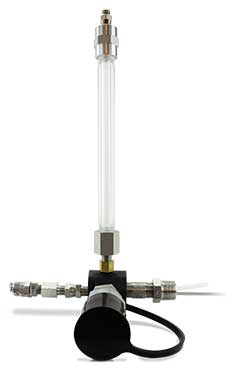 Drum Adapter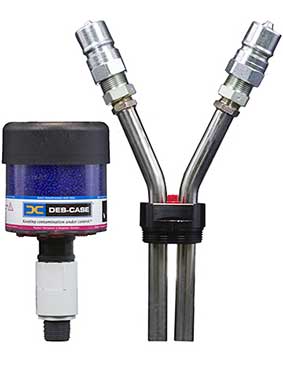 Tote Adapter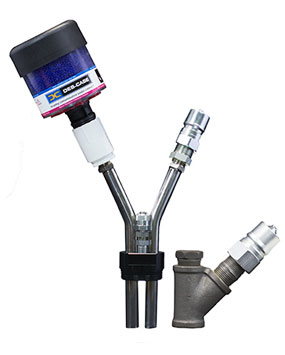 "The Pod" Luneta Condition Monitoring Pod
Pod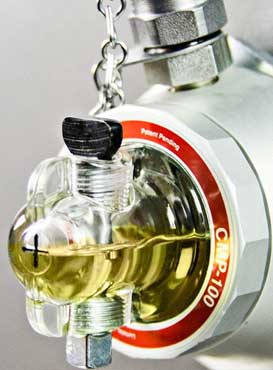 Detect machine faults faster with the Condition Monitoring Pod. This multi-parameter inspection pod lets you quickly observe oil level, color and clarity, oil aeration and foaming, corrosion, varnish, wear debris and much more. You will quickly identify root causes and symptoms of failure that would have previously gone undetected.
Specifications
2.75" x 3.18" x 3.5" (w x h x l)
Large

Tritan™

sight glass with 1.4" diameter x 1.25" deep viewing area
Anodized Aluminum Body
Zinc plated Steel Adapter with assorted male pipe thread sizes
Stainless steel Pilot Tube bent to your specifications
Magnetic plug made of a powerful neodymium rare earth magnet
M16x2 Sample Port threads for attaching to vacuum pump and sample bottle
Outdoor Compatible: UV-resistant & withstands long-term sun exposure.
Viton O-Ring
View the Technical Specifications
Silicone Cover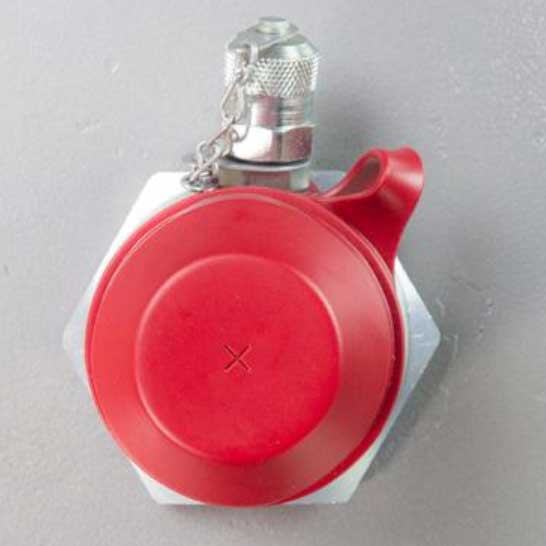 Steel Corrosion Indicators (3)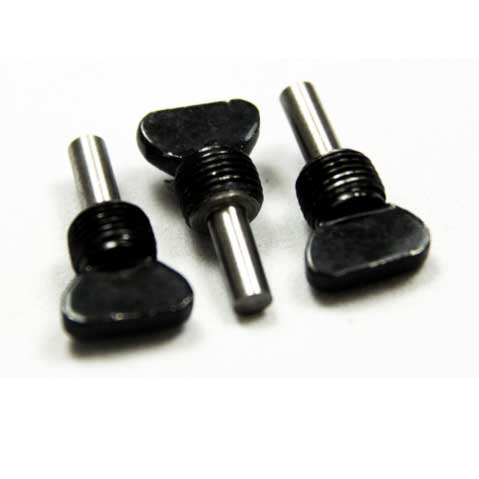 Copper Corrosion Indicators (3)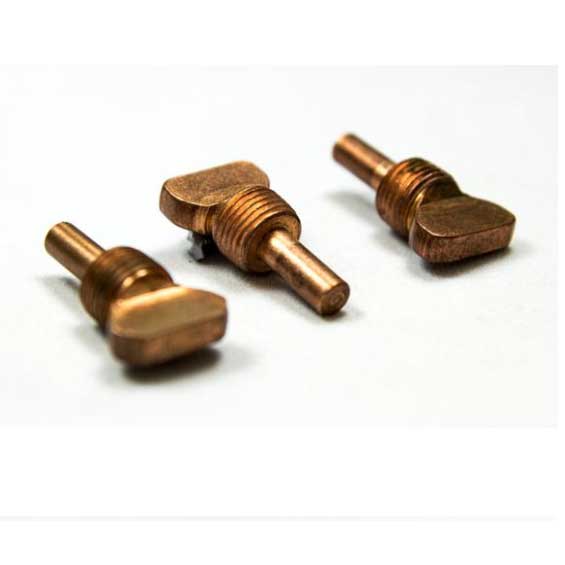 Magnetic Plugs 1/8" NPT (3)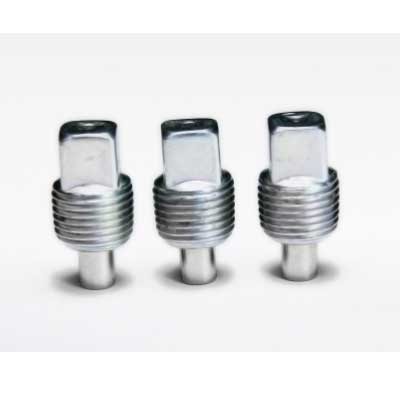 Tube Bender 1/4" 180°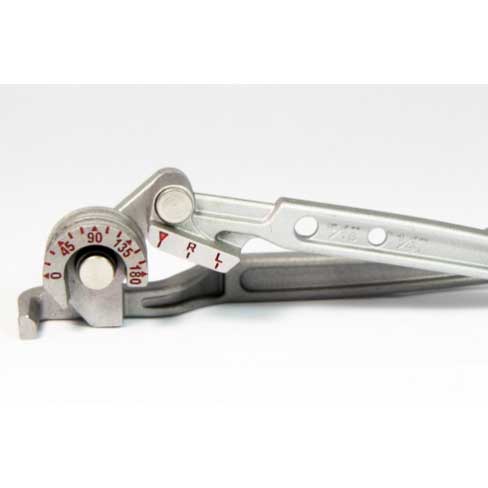 Triton Sight Glass Conversion (1/2")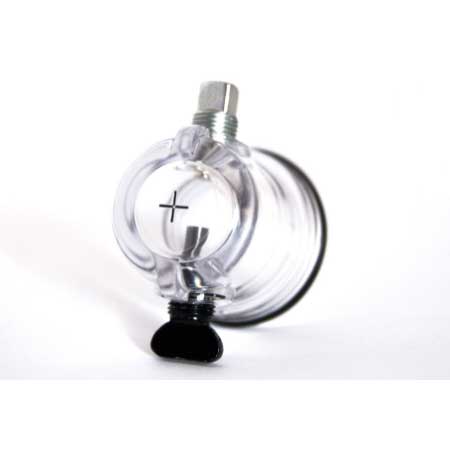 Triton Sight Glass Conversion (3/4")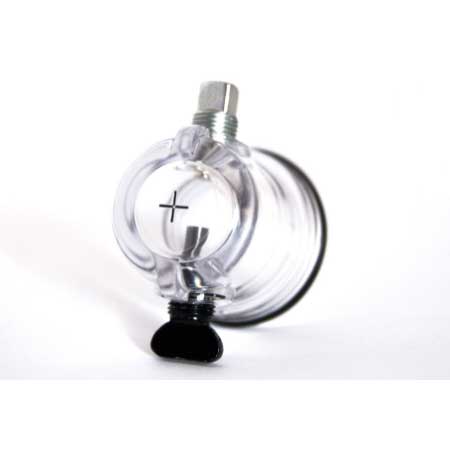 Triton Sight Glass Conversion (1" - 1 1/2")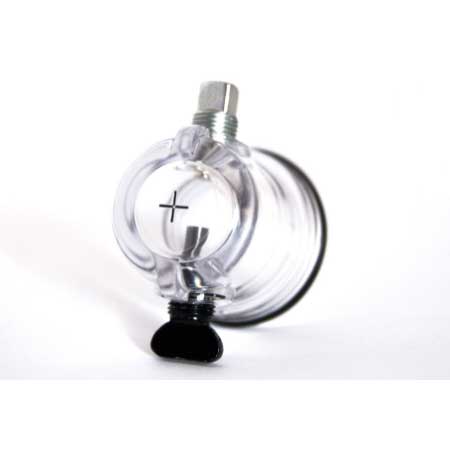 "The Column" Luneta Oil Level Indicator
Column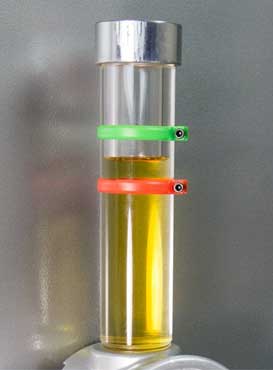 The Column is a crystal-clear oil level sight glass that allows you to visually inspect the condition and level of oil in pumps, gearboxes, storage tanks and reservoirs. It features a one-piece design with 1-inch NPT threads at each end and includes a 3-micron breather. Two tamper-proof level rings mark the idle and running oil level. Each ring is made of durable polycarbonate and secured in place with a hex screw.
Specifications
Operating Conditions:
180° F at 265 PSI
203° F at 66 PSI
230° F at atmospheric pressure
-40° F minimum low temperature
Body Material: Impact-resistant acrylic
Strong: Large diameter and thickness for added strength
Outdoor Compatible: UV-resistant & withstands long-term sun exposure
Threads: 1" NPT male threads at each end
Breather: Stainless steel sintered metal 3-micron breather
Level Rings: Red and green polycarbonate level rings to mark running and idle oil levels. Each ring is tamper-proof and comes with hex key for repositioning.
View the Technical Specifications
3 Micron Stainless Steel Breather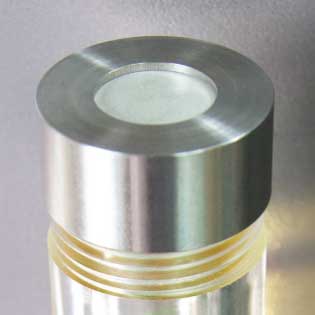 Vent Tube 1/4", 6' long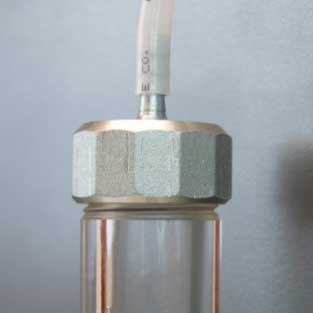 Bypass Tube 1/4" Nylon, 6' long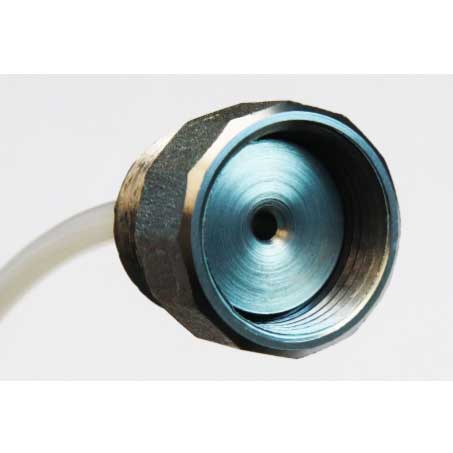 Reducer Bushing 1" NPT - 3/4" NPT (male)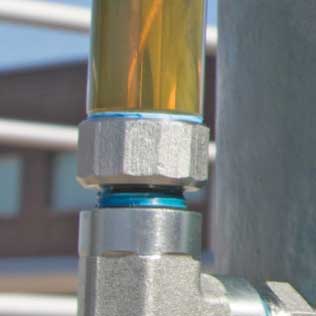 "The Bowl" Luneta Bottom Sediment & Water Sight Glass
Bowl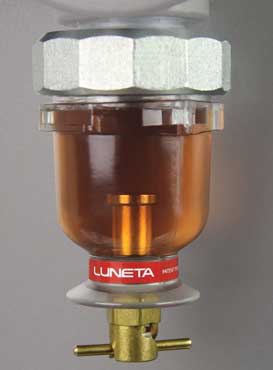 The ultimate 2-in-1 accessory, the Bowl serves as both a sight glass and BS&W bowl. Providing a visual indication of wear debris while the machine is running, the Bowl's rare earth magnetic drain plug also protects machinery by attracting and drawing wear particles to the bottom, proactively preventing machine failure and enabling a thorough drain of contaminates.
Specifications
Application: Drain ports
Volume: 1.0 fl. oz.
Threads: Varies (see table)
Dimensions: Varies (see table)
Shipping Weight: 12 oz. each
Recommended Temperature: -40°F to 200°F (-40°C to 93°C)
Recommended Pressure: 65 psi./4.5 bar
Sampling/Drain Valves: Drain valve, spiral to open, turn to lock
Materials: Bowl: High-impact Tritan™(a crystal-clear copolyester); Adapter: zinc-plated steel; Drain valve: brass; Magnet (optional): Strong neodymium rare earth magnet
Outdoor Compatibility: UV-resistant to protect against long-term sun exposure
Chemical Compatibility: Resistant to mineral and synthetic oils that are compatible with fluorocarbon elastomers (Viton™) and PMMA (acrylic) plastic
View the Technical Specifications
"The Hub" Luneta Multi-Port Hub
Hub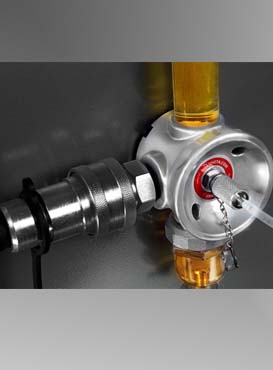 The Hub delivers more port versatility then anything else on the market. Having four lateral ports allows you to install compatible attachments including oil level sight glasses, BS&W Bowls, sample valves, drain valves, filter cart, etc. all at the same time. And with a high flow sample port, the Hub can tackle any sampling needs you have.
Specifications
Shipping Weight: 3.5 lbs. (for qty. 1)
Recommended Temperature Range: Range is -13°F to +400°F
Recommended PSI: 500 psi working and 125 psi for sampling
Body Material: Heavy-duty powder-coated cast aluminum and zinc plated steel
Pilot Tube: 1/4" Stainless steel, 12" long
Sample Port: High flow, easy access with shielded design
Easy Install: Hub Body is easily attached with supplied bolts and can be adjusted every 45-degress to achieve optimal orientation
Lateral Ports: (2) 1" NPT and (2) 3/4" NPT, Includes (4) low profile plugs for sealing lateral ports when not in use and installation hex key is included
View the Technical Specifications