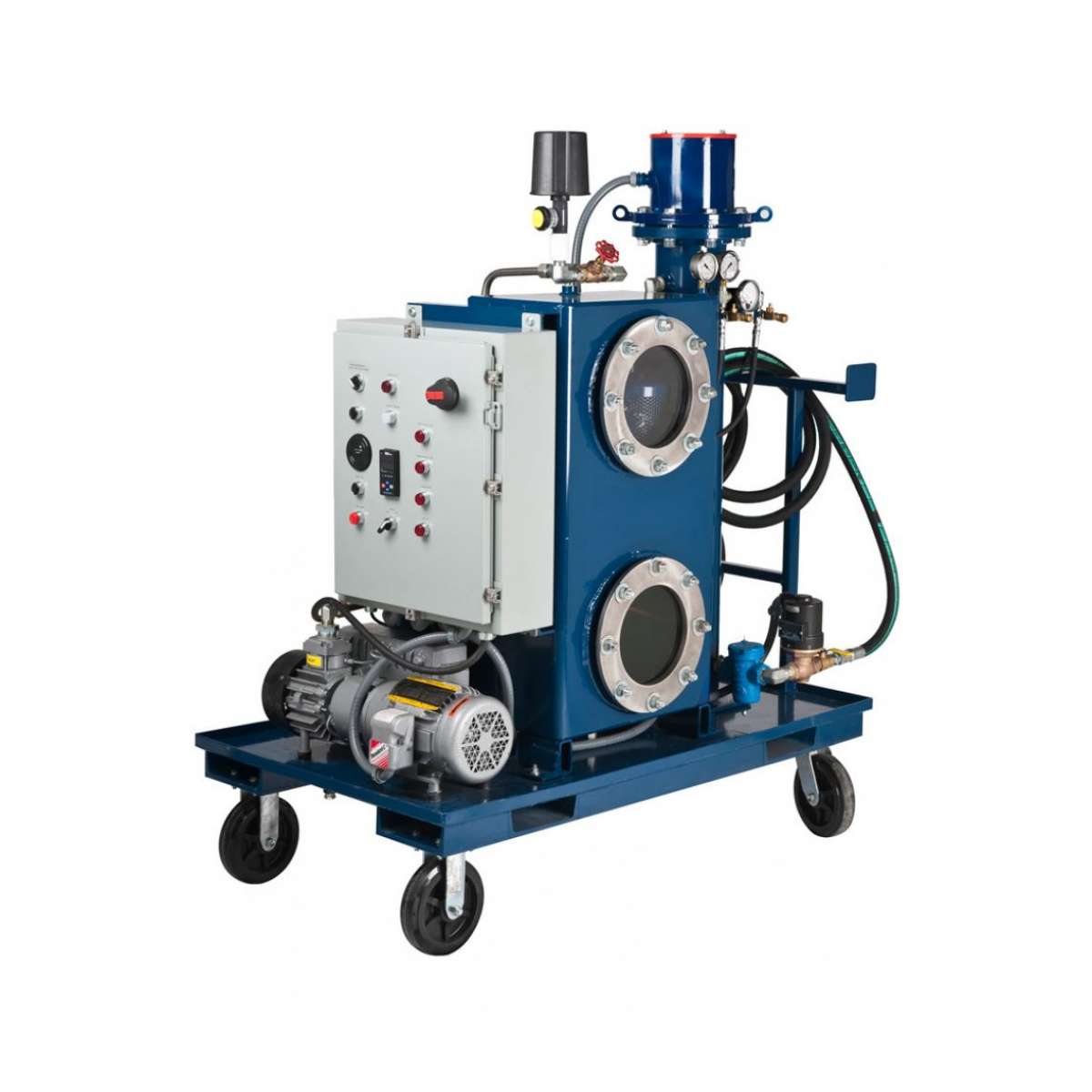 Des-Case 3 GPM VAC Dehydration System
$48,111.55

Industrial Oil Filtration Solutions
Highly efficient and durable stand-alone off-line filtration system.
Part Number:
V03-06-SP6-483
OVERVIEW

The harmful effects of particulate and moisture contamination in hydraulic and lubrication oils have been well documented. By maintaining absolute fluid cleanliness, end-users can dramatically increase the life of critical wear components on rotational equipment, minimizing downtime and maximizing profitability.
The design of our vacuum dehydrators maximizes the water extraction rates of our oil purifiers, and top-quality components and workmanship ensure years of maintenance-free operation and performance.
SPECIFICATIONS

3GPM 480V/ 3 Phase/ 60 Hz Vacuum Dehydrator
3/4" NPT Male Camlock Outloet Connection
3/4" NPT Female Camlock Inlet Connection
6kW Heater
6 micron and 3 micron Spin on Filter Elements
28.4 inHg Ultimate Vacuum Chamber Pressure Capability
NOTE: ITEM MAY NOT BE EXACTLY AS SHOWN
FEATURES

Low Maintenance System!
No vacuum tower maintence needed
No replacement of coalescing filter elements needed
Low maintenance pump utilized
No water supply needed
Electricity only
Available flow rates: 3, 5, 10, 15, 20, 30, 50 GPM
Multiple voltages available
Variable frequency drive
Basket strainer included to protect filter longevity
Electrical rating: NEMA 4
Mounting: skid or casters