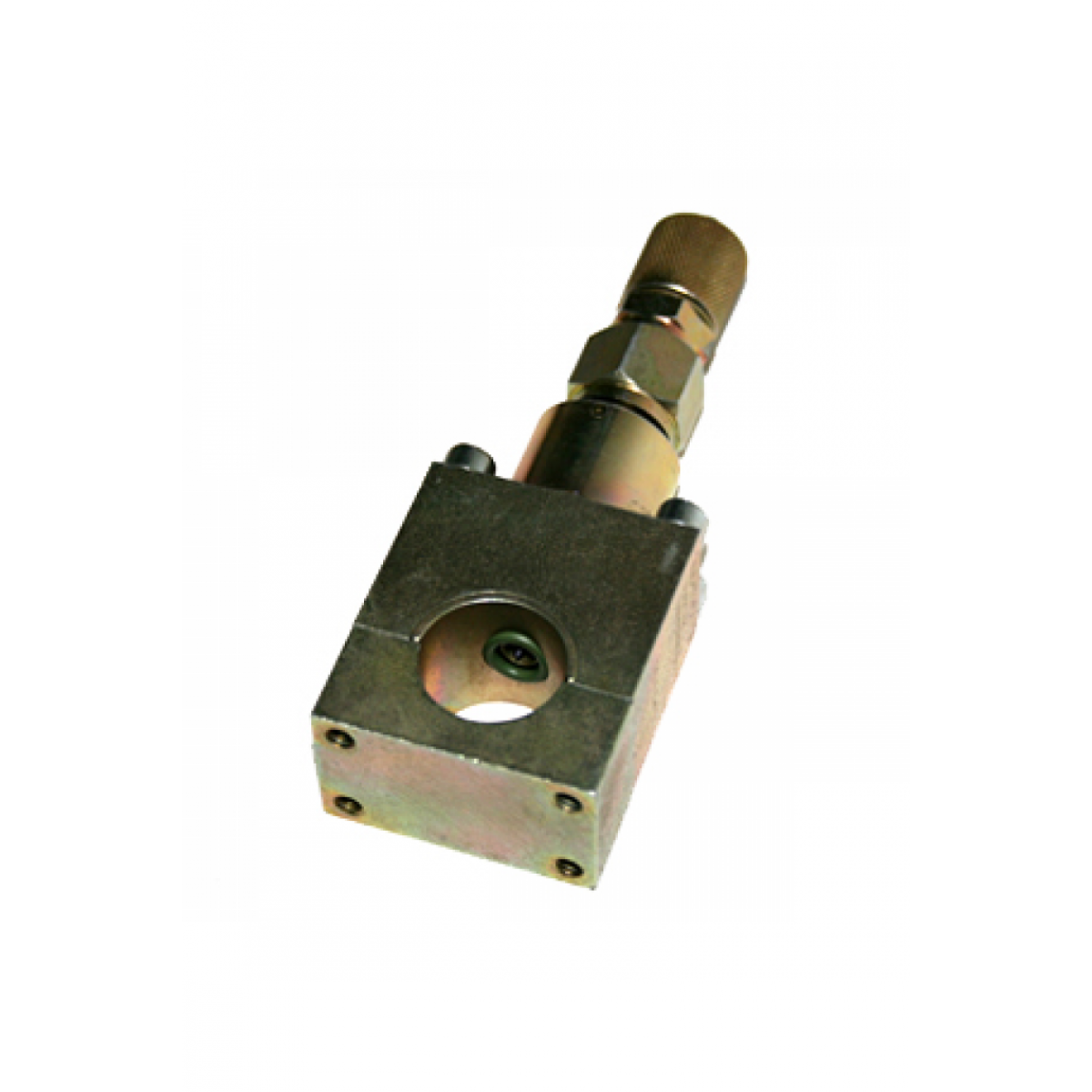 CheckFluid Pressurized Valve Mount 1-1/4inchinch
$833.60

Easily Installed Sample Port
Valve Mounts allow for the easy installation of a sampling port on existing return lines.
OVERVIEW

Valve Mounts are an ingenious way of getting around the conundrum of sampling from the system return line. On pressurized systems with a reservoir the recommendation is to sample from the return line. The irony is that the return line is, in almost all instances, devoid of any ports, or an easy place to install a sampling port. The Valve Mount gets around this problem by providing a way of installing a sampling port without the need for a complex retrofit of the return line.
SPECIFICATIONS

Pipe Opening: 1-1/4"
Height: 6.06" (154 mm)
Width: 2.56" (65 mm)
Housing: Steel
Sealing Shell: Steel
Seal: Viton
Measuring Needle: Steel
Maximum Operating Pressure: 9000 PSI
Maximum Sampling Pressure: 6000 PSI
Pipe Requirements
Seamless drawn steel pipes made out of ST 35.4 material or pretreated basic material ST 37.4 according to DIN 1630. Condition when supplied NBA (normalising, bright annealed) with outer pipe diameter tolerances according to DIN 2391, maximum hardness: HRB 75. Construction dimensions of the Valve Mount System are adapted to the pipes tolerances according to DIN 2391.
FEATURES

Add oil sampling and pressure measuring connections without interrupting plant operation
After installation connection can stand up to 9000 PSI (620 bar)
Installation in only a few minutes
No special tools required
System is fully sealed off, no external contamination
No cutting open pipes or special adapters required
Install only on tube (not available for schedule 80 & 160 pipe)
Do not use on air or gas pipes