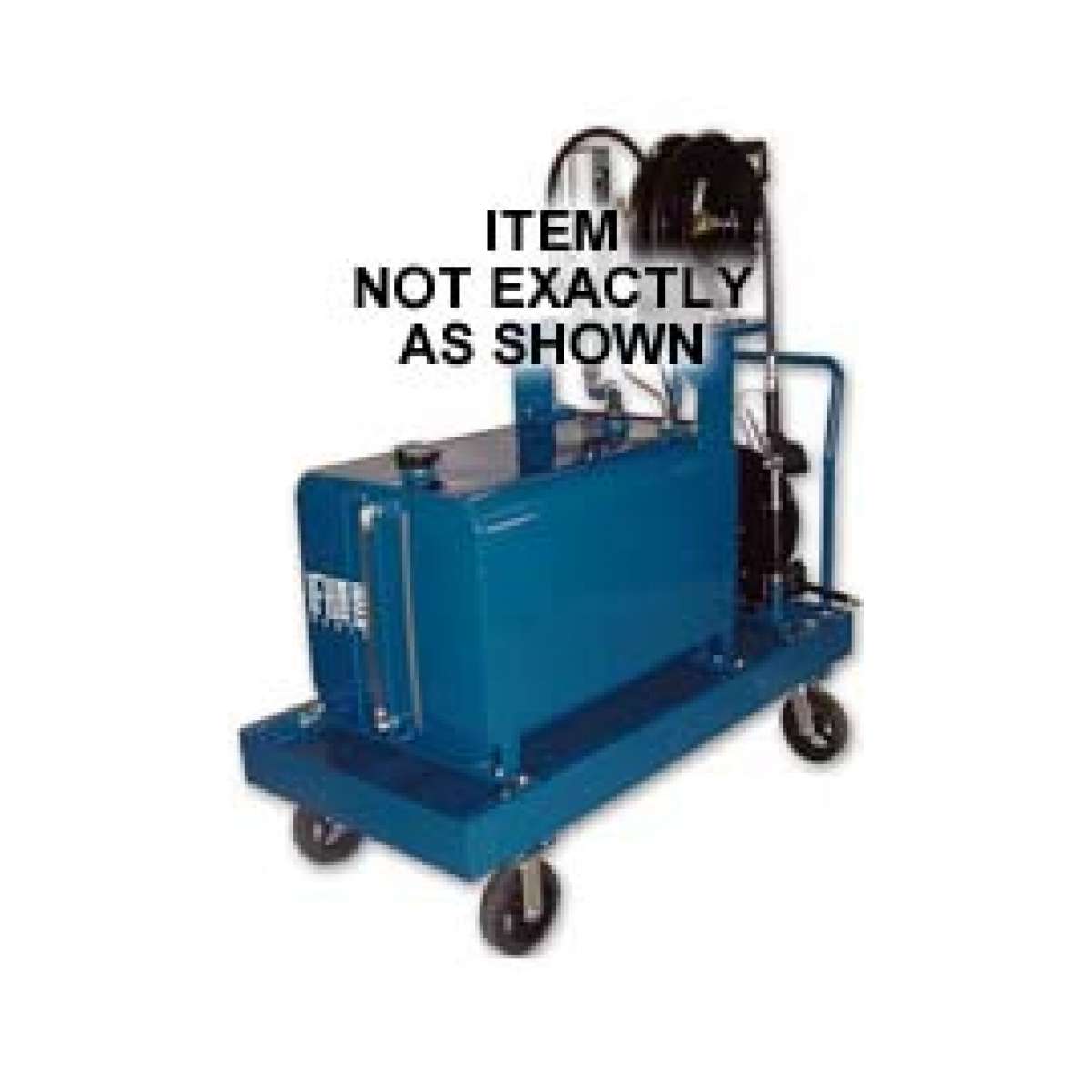 IFH Portable Fluid Cart
Price: Call for price
1-800-268-2131

Take the weight of oil, and cans off your back
The IFH PC-2860-65AR lubrication cart holds 1 product in a 205 litre (65 gallon) container and features an air pump and hose reel for the container.
Part Number:
PC-2860-65AR with Hose Reel
OVERVIEW

Take the weight of oil, cans, filters and tools off the backs of your maintenance operators and put it on wheels.
SPECIFICATIONS

1 x 65 Gallon Mild Steel Container including a guarded PVC Sight Gauge, 2" Prevent Fill Cap, Pump Mounting Bracket, Permanent Suction Tube with Quick Disconnects and Outlet Fittings
1 X 1:1 Air Operated 1" NPT Reversible Diaphragm Pump with a Filter - Regulator- Lubricator, Air Shut-Off Valve, Quick Disconnects and Outlet Fittings
1 x Quick Coupling Filter Assembly consisting of a Filter Head, Visual Element Condition Indicator Gauge, Assembly Fittings, Quick Disconnects and a Spin on 10 Micron Filter Element.
1/2" x 25' Retractable Hose Reel with on/off control handle.
Equipment will come complete on a full Length and Width Drip Pan Base with 8" Mold On Rubber Casters, Foot Brake, Push/Pull Handle and Drain. Cart Measures 28" Wide x 60" Long.