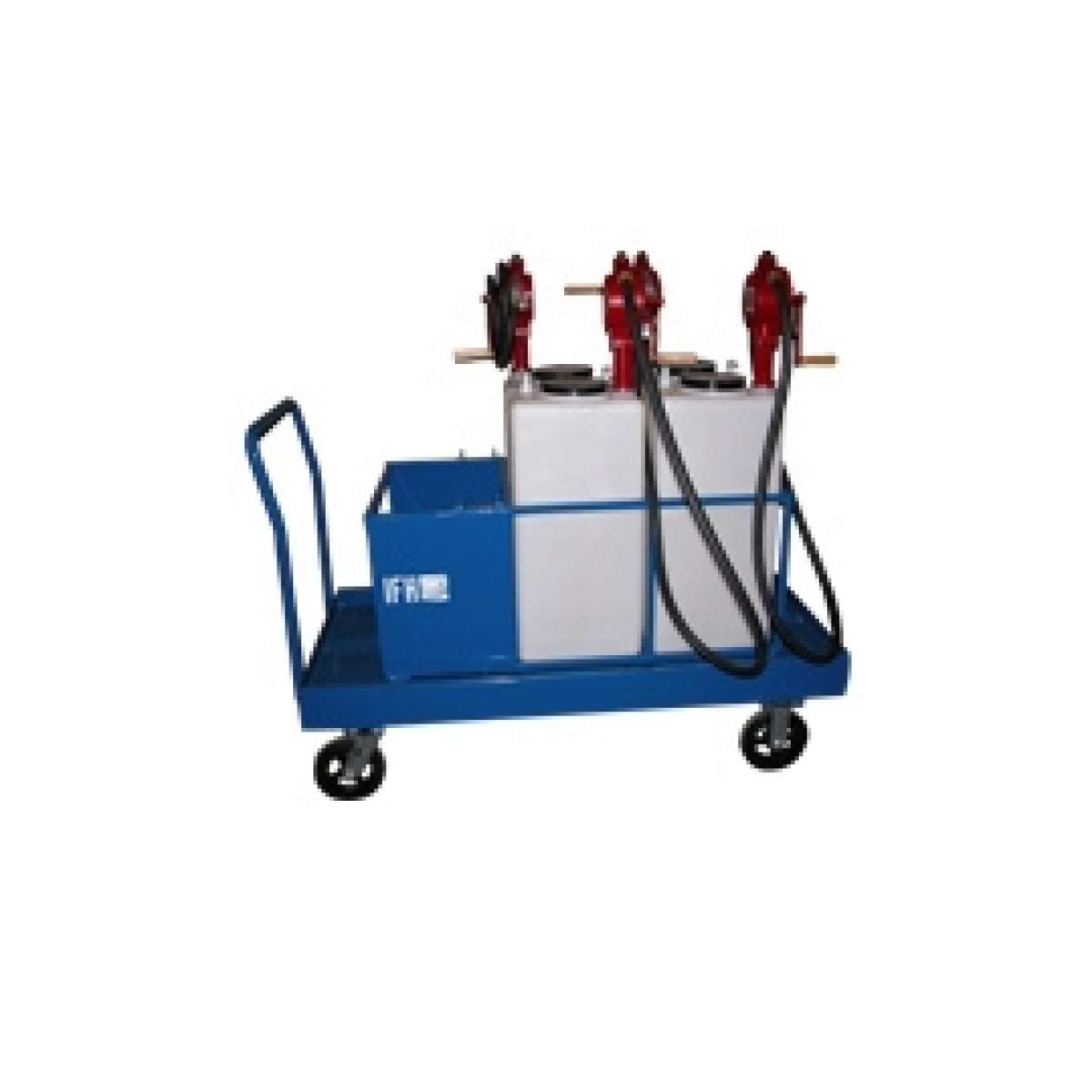 IFH Portable Fluid Cart
Price: Call for price
1-800-268-2131

Take the weight of oil, and cans off your back
The IFH PC-2860-415HPOLY lubrication cart holds 4 products in 55 litre (15 gallon) containers, and features rotary hand pumps and 8`hoses with nozzles for each container.
Part Number:
PC-2860-415HPOLY
OVERVIEW

Take the weight of oil, cans, filters and tools off the backs of your maintenance operators and put it on wheels.
SPECIFICATIONS

Number of containers: 4
Size of containers: 55 liters (15 gallons)
Pump: 4 X rotary hand pumps
Dispensing Hoses: 4 X 8 ft Hoses with nozzles
FEATURES

Containers hold 55 liters (15 gallons) each Eliminate multiple trips to the same lube site - handle much more with a single trip
No spills as the cart base is one big drip pan
Cart comes with 4 x rotary hand pumps
Cart comes with 4 x 8` hoses with nozzles for dispensing
Rugged construction, high load bearing wheels, built to last
Tight turning radius - very manueverable
Equipment mounted on a full Length and Width Drip Pan Base.