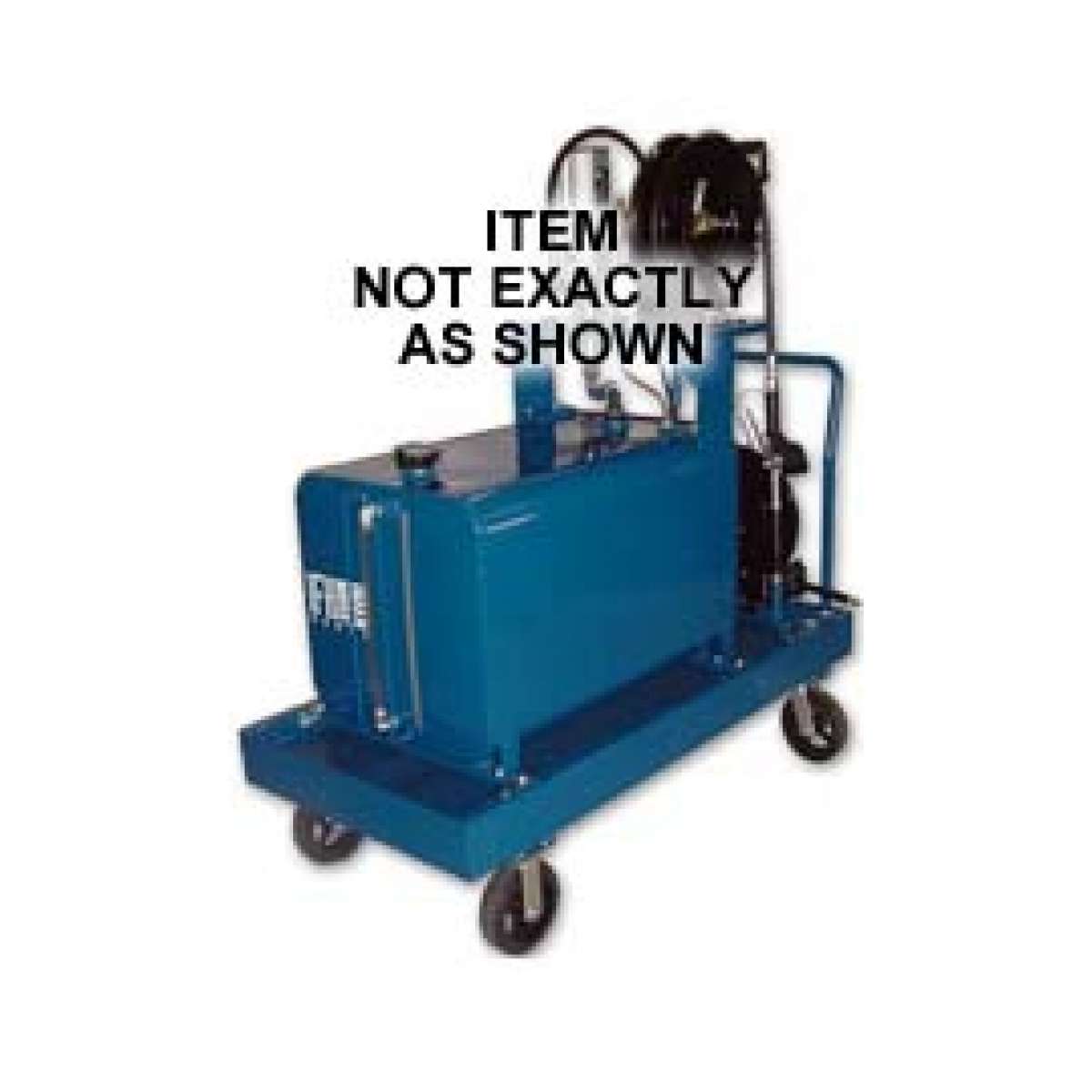 IFH Portable Fluid Cart
Price: Call for price
1-800-268-2131

Take the weight of oil, and cans off your back
The IFH PC-2860-65AR lubrication cart holds 1 product in a 205 litre (65 gallon) container and features an air pump and suctions hoses for the container.
OVERVIEW

Take the weight of oil, cans, filters and tools off the backs of your maintenance operators and put it on wheels.
SPECIFICATIONS

Number of containers: 1
Size of containers: 1 X 205 liters (65 gallons)
Pump: 1 X 1:1 air operated 1" NPT reversible diaphragm pump with F-R-L
FEATURES

1 x 65 Gallon Mild Steel Container including a guarded PVC Sight Gauge, 2" Prevent Fill Cap, Pump Mounting Bracket, Permanent Suction Tube with Quick Disconnects and Outlet Fittings
1 X 1:1 Air Operated 1" NPT Reversible Diaphragm Pump with a Filter - Regulator- Lubricator, Air Shut-Off Valve, Quick Disconnects and Outlet Fittings
1 x 6" x 1" Reinforced Suction Hose with Quick Disconnects, Suction Hose Wand with Quick Disconnects and a 2' x 1" Reinforced Suction Hose to go From the Cart Container to the Pump.
Equipment will come complete on a full Length and Width Drip Pan Base with 8" Mold On Rubber Casters, Foot Brake, Push/Pull Handle and Drain. Cart Measures 28" Wide x 60" Long.