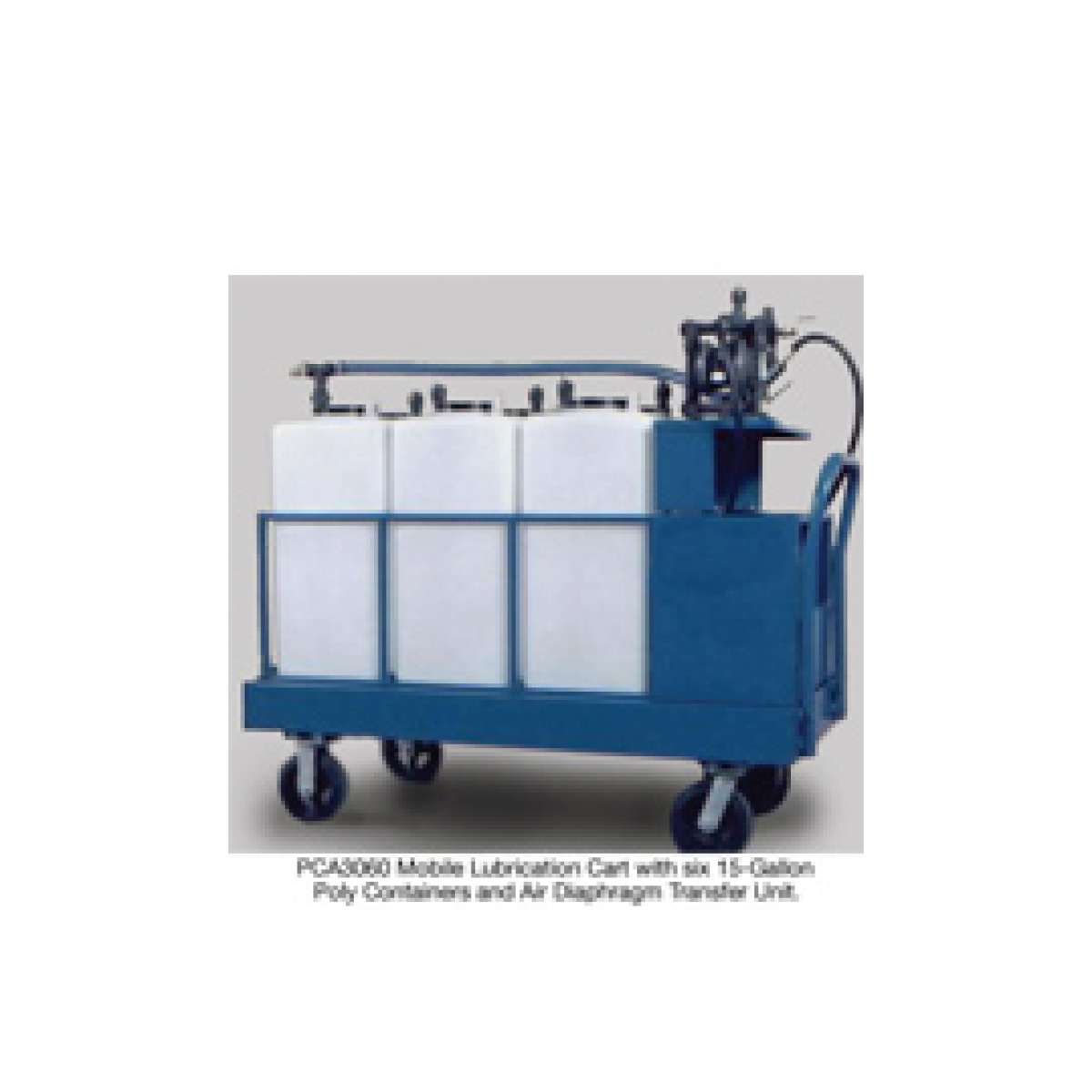 IFH Portable Fluid Cart
$8,185.76

Take the weight of oil, and cans off your back
The IFH PCA3060 lubrication cart holds 6 products, each in 56 litres (15 gallons), and features an air-operated diaphragm pump with a retractable hose reel with dispensing handle.
OVERVIEW

Take the weight of oil, cans, filters and tools off the backs of your maintenance operators and put it on wheels.
SPECIFICATIONS

Number of containers: 6 (each with permanent suction tubes and outlet fittings)
Size of containers: 56 liters (15 gallons)
Pump: 3/4" 1:1 air-diaphragm (two-way operation) with F-R-L, air shut-off valve
Dispensing Hose: 10 ft X 1/2" with on/off control handle
Suction Hose: 8 ft X 1/2 with wand
Frame: Fabricated metal tubing with shelf (to mount pump). Area under shelf accomodates rags, grease tubes, etc.
Wheels: 8" mold on rubber casters
Cart Dimensions: 28" (W) X 60" (L)
FEATURES

Containers hold 56 liters (15 gallons) each
Eliminate multiple trips to the same lube site - handle much more with a single trip
No spills as the cart base is one big drip pan
Cart comes with an air-operated pump
Rugged construction, high load bearing wheels, built to last
Tight turning radius - very manueverable
Storage space for oil cans, rags, grease guns, wrenches, etc.