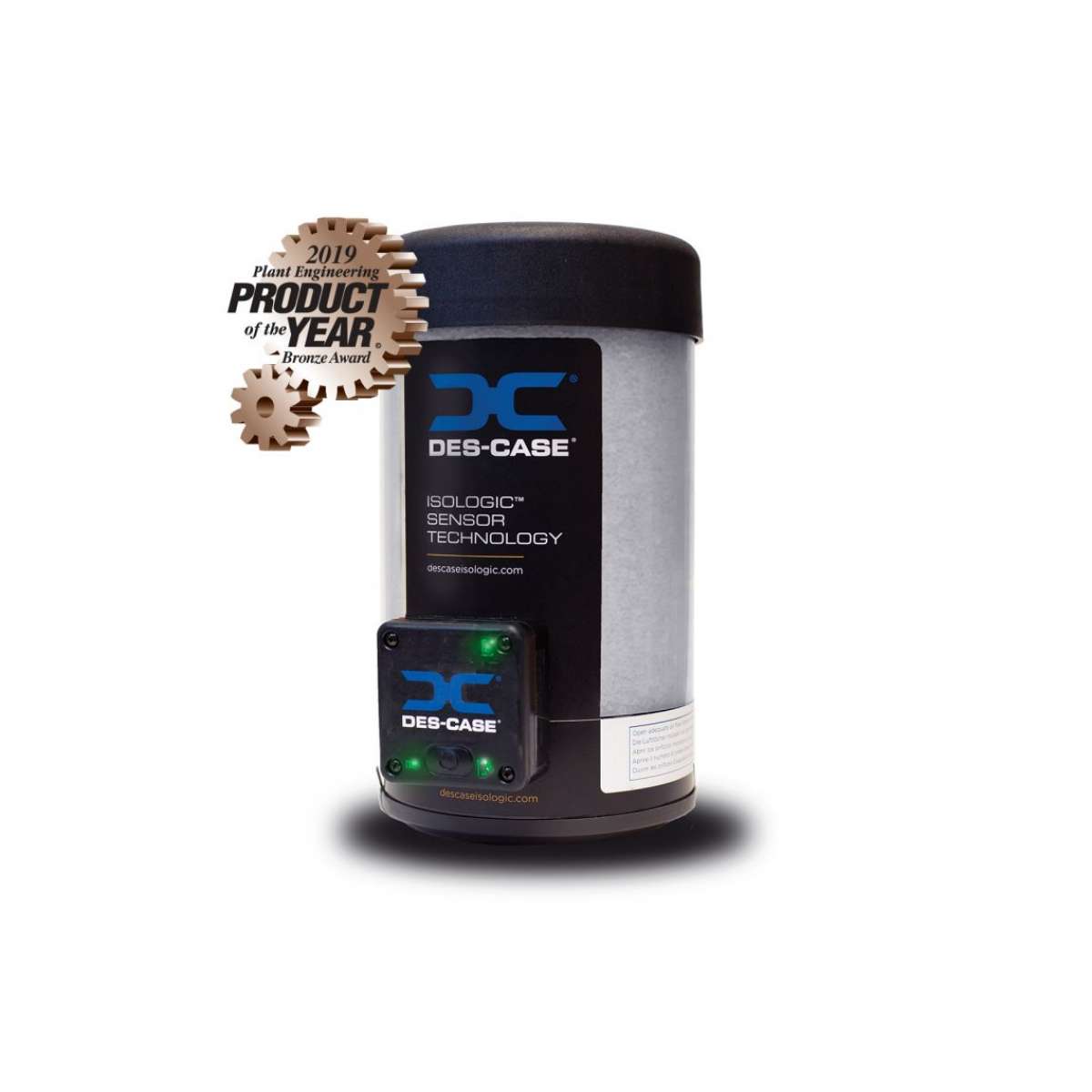 Des-Case DC-IL-EX-4-R Replacement Cartridge
$363.45

Extended Series
TM
Breathers with IsoLogic Sensor Technology.
Extended Series breathers with IsoLogic sensor technology. Part codes ending in 'R' indicate the replacement cartridge
Part Number:
DC-IL-EX-4-R
OVERVIEW

More often than not, bearing failures and system shutdowns can be linked back to lubricant system contamination. And contamination can be linked to unprotected breather vents.
That's why Des-Case Corporation has tailored drying solutions specific to the pump market with its line of VentGuardTM desiccant breathers. Now it's easier than ever for pump users to keep lubes running clean and dry. Des-Case technology keeps dirt and water out, and uptime in.
Disperses air evenly over filter media and silica gel. The patented polyester filter captures particles as small as 0.5 micron (73.5% efficiency), 3-micron absolute / beta-3 > 200. Silica gel/desiccant removes water from incoming air, extending fluid and system life. Expansion chamber creates a nearly sealed system. Dual check valves provides slight system pressurization, protects system integrity.
SPECIFICATIONS

5.665" x 9.98"
1" FNPT
3 micron
FEATURES

Desiccant, particulate filtration ensures incoming air is clean and dry
Expansion chamber system isolates lubes from extreme ambient humidity
Check valves ensure no excess pressure/vacuum builds
Incorporates advantages of Des-Case disposable standard breathers in a smaller footprint optimized for use with pumps and gearboxes
Prevents water contamination in oil and related fluids.
Prevents rust and corrosion inside the container.
Prevents chemical reactions or spoilage.
Increased oil and oil filter life.
Reduced abrasive wear, downtime, and repair costs.
Improved lubricant performance.
More reliable equipment performance.