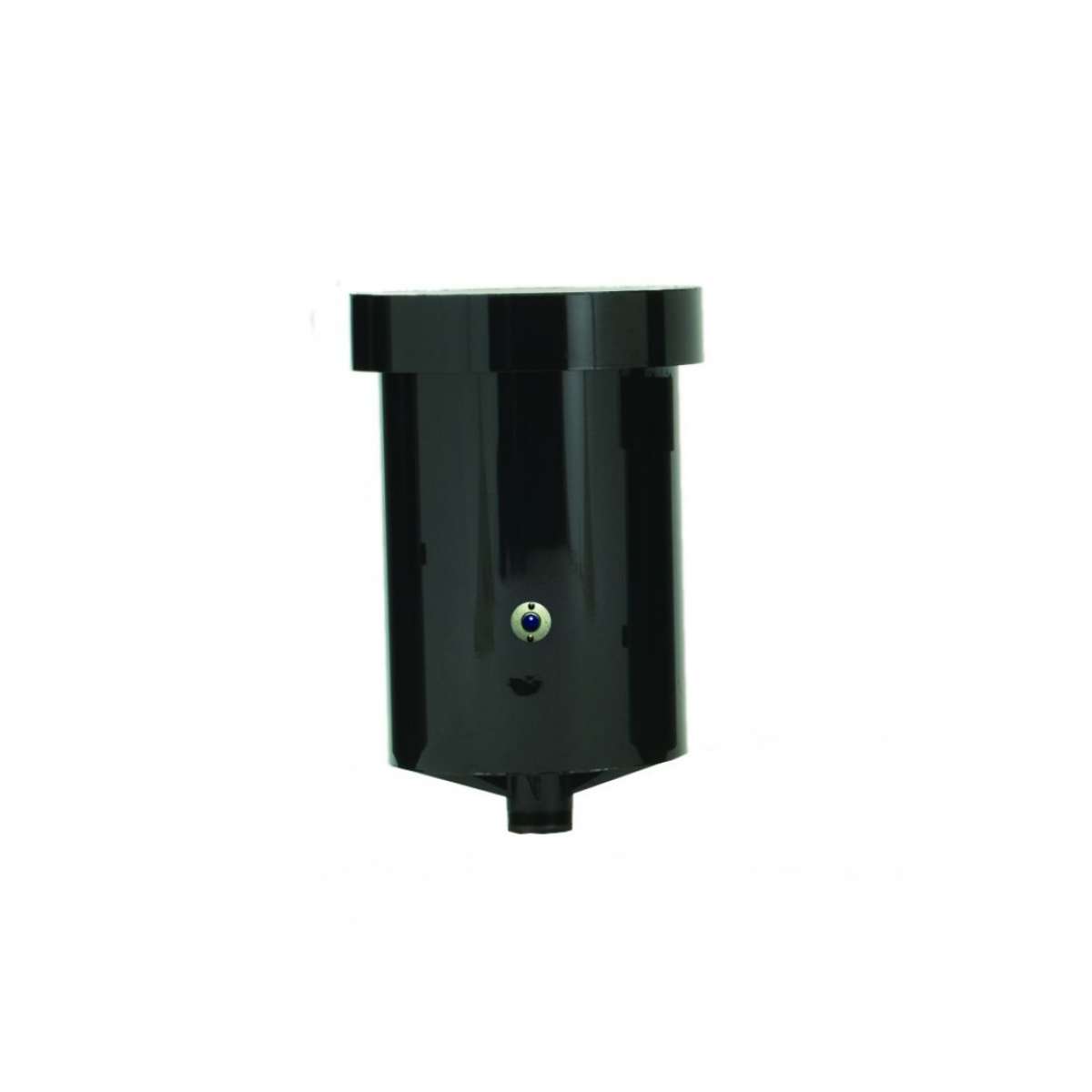 Des-Case Rebuildable Steel Breather Custom
Price: Call for price
1-800-268-2131

Rebuildable Steel Breathers
Custom rebuildable steel breather. 304 stainless steel, 75% silica gel, 25% activated carbon, with no foam, Viton seals, and a plastisol filter.
Part Number:
R4003C25VP-NF
OVERVIEW

This unit has a 2" MNPT connection. It will support 635 gpm at 0.5 psid, so this will be fine for their flow rates. This is the smallest unit we have available for sulfuric acid.
SPECIFICATIONS

Housing material: 304 Stainless Steel
Size: 3
Primary desiccant type: Silica Gel
Seal Material Type: Viton
Filter Cap Material: Plastisol Cap
Secondary desiccant type: Activated carbon
Secondary desiccant volume: 25%
Foam diffusers: No foam diffusers Lead time: 6 weeks
FEATURES

Resilient clear polycarbonate body
Bi-directional, controlled airflow
Multi-tiered filtration process
Water vapor adsorbent
3-micron absolute particulate filter elements
Color indicator for easy system monitoring
Prevents water contamination in oil and related fluids.
Prevents rust and corrosion inside the container.
Prevents chemical reactions or spoilage.
Increased oil and oil filter life.
Reduced abrasive wear, downtime, and repair costs.
Improved lubricant performance.
More reliable equipment performance.