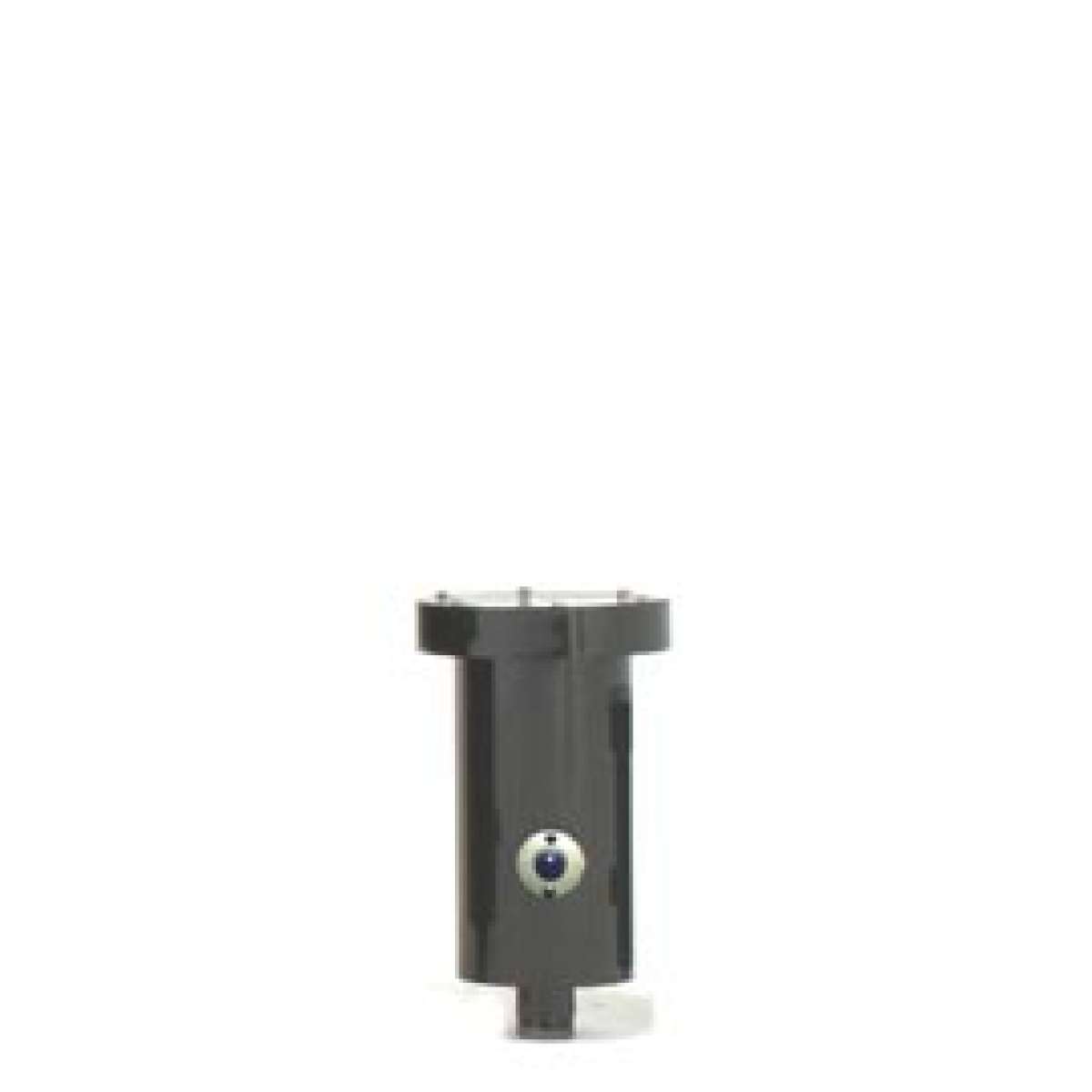 Des-Case Rebuildable Steel Breather - 9 lbs.
$1,685.21

Rebuildable Steel Breathers
For harsh or corrosive environments
OVERVIEW

Resilient construction provides durability and allows oil mist to coalesce and drain back into a reservoir. Replaceable polyethylene microglass filter prevents particles to 1-micron absolute from entering the system. Easy-to-replace desiccant bags remove moisture from incoming air, extending fluid and system life. Handles high temperatures and extreme environments, prevents corrosion. Adaptation to virtually any system.
How the Product Works
As wet, dirty air is drawn through the unit, a 1-micron microglass pleated filter element removes solid particulate and the hygroscopic agent extracts moisture.
When the air is expelled from the container, the foam pad cleans itself by releasing dirt back into the atmosphere. The hygroscopic agent is partially reactivated by the dry air passing back through, thereby permitting longer periods between recharging or replacing.
SPECIFICATIONS

Unit Height 18.25" (46.4 cm)
Diameter 10.13" (25.72 cm)
Connection Size: 2" NPT
Amount of Desiccant: 9 lb. (4.08 kg)
Flow Rate at 0.5 PSID: 80
Approx. Dry Weight: 27 lb. (12.25 kg)
Adsorption Capacity: 1.62 L (0.43 gal)
Operating Temp. Range: -20°F to 220°F (-29°C to 104°C)
FEATURES

Integrated Standpipe
Pleated Filter Element
Silica Gel / Desiccant
Carbon Steel or Stainless Steel Housing
Various Sizes
Prevents water contamination in oil and related fluids.
Prevents rust and corrosion inside the container.
Prevents chemical reactions or spoilage.
Increased oil and oil filter life.
Reduced abrasive wear, downtime, and repair costs.
Improved lubricant performance.
More reliable equipment performance.