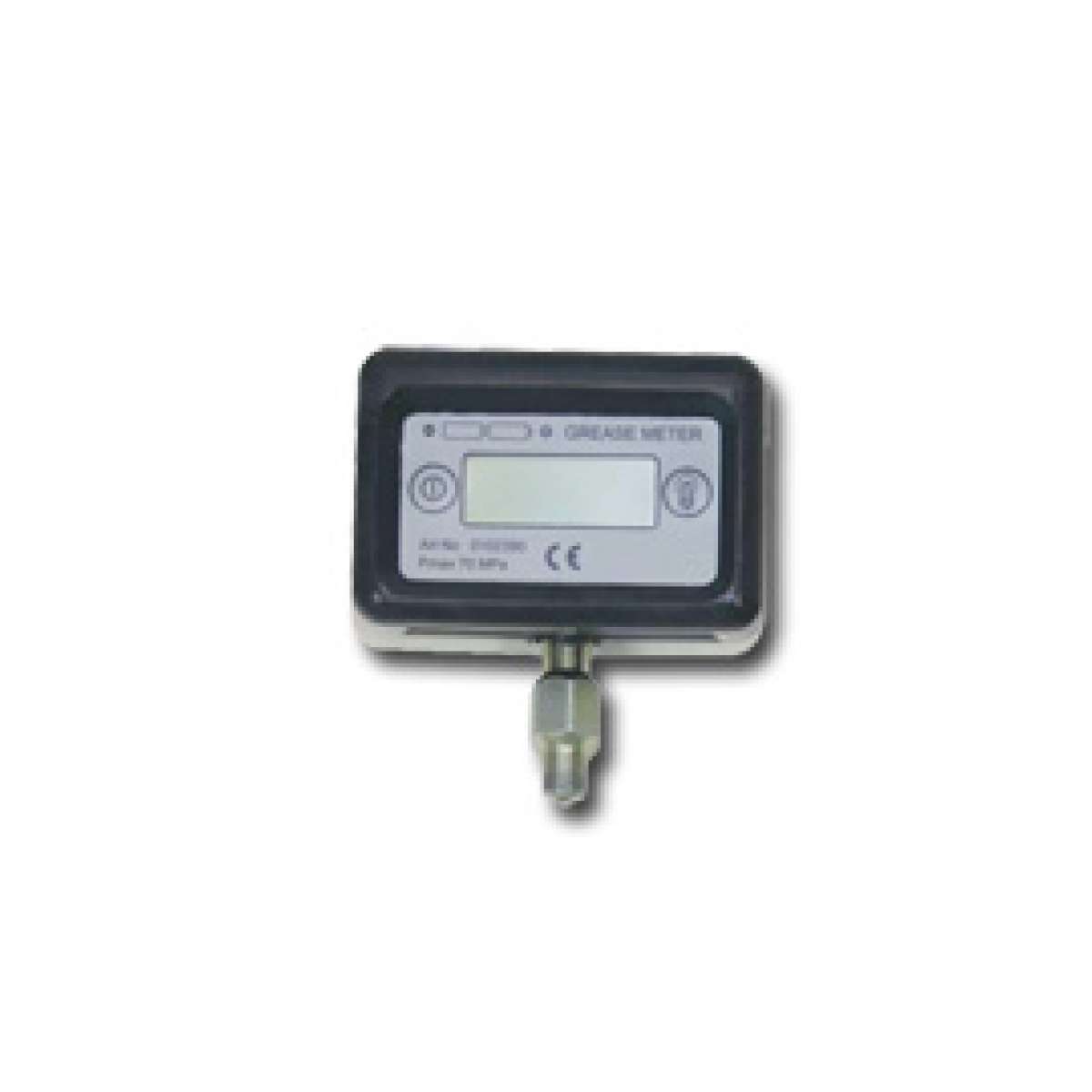 Grease Safe Digital Grease Meter
$1,417.15

Greasing Equipment
Digital grease meter
OVERVIEW

Dispense the precise amount of grease with this digital Grease Meter.
It is difficult to manually grease a bearing with a precise amount of grease. Most bearings are therefore given either too much or too little grease causing a shortening of bearing life and often results in costly breakdowns and stoppages.
Simply fit this grease meter to you GREASE SAFE Grease Gun and push the button to zero before each application. The result is shown in large (11/32" - 9mm) and clear digits and the meter can be backlit for operation in darker areas.
The meter inclused a resettable total-counting mechanism and will fit with any of the GREASE SAFE flexible hoses or steel extensions. The meter housing is made of anodized aluminium and has 2 x ISO - R 1/8 female fittings.
With this grease meter it is possible to grease precisely according to the bearing manufacturer`s recommendations to maximize bearing life.
SPECIFICATIONS

Working Pressure: Max 70 MPa ( 10,000 psi )
Flow: Max 1000 cm³/min 30 MPa ( 4350 psi )
Measuring Accuracy: +/- 3% up to
Battery: 2 x 1.5V LR1
Grease Consistency: Up to NLGI 2
Weight: 0.7 lbs (0.3 kgs)
Connections: 1/8" NPT
FEATURES

- selectable to metric or imperial units
- mounts onto most existing greasing equipment
- large LCD display with backlit 9mm digits
- can be custom calibration for special greasing needs