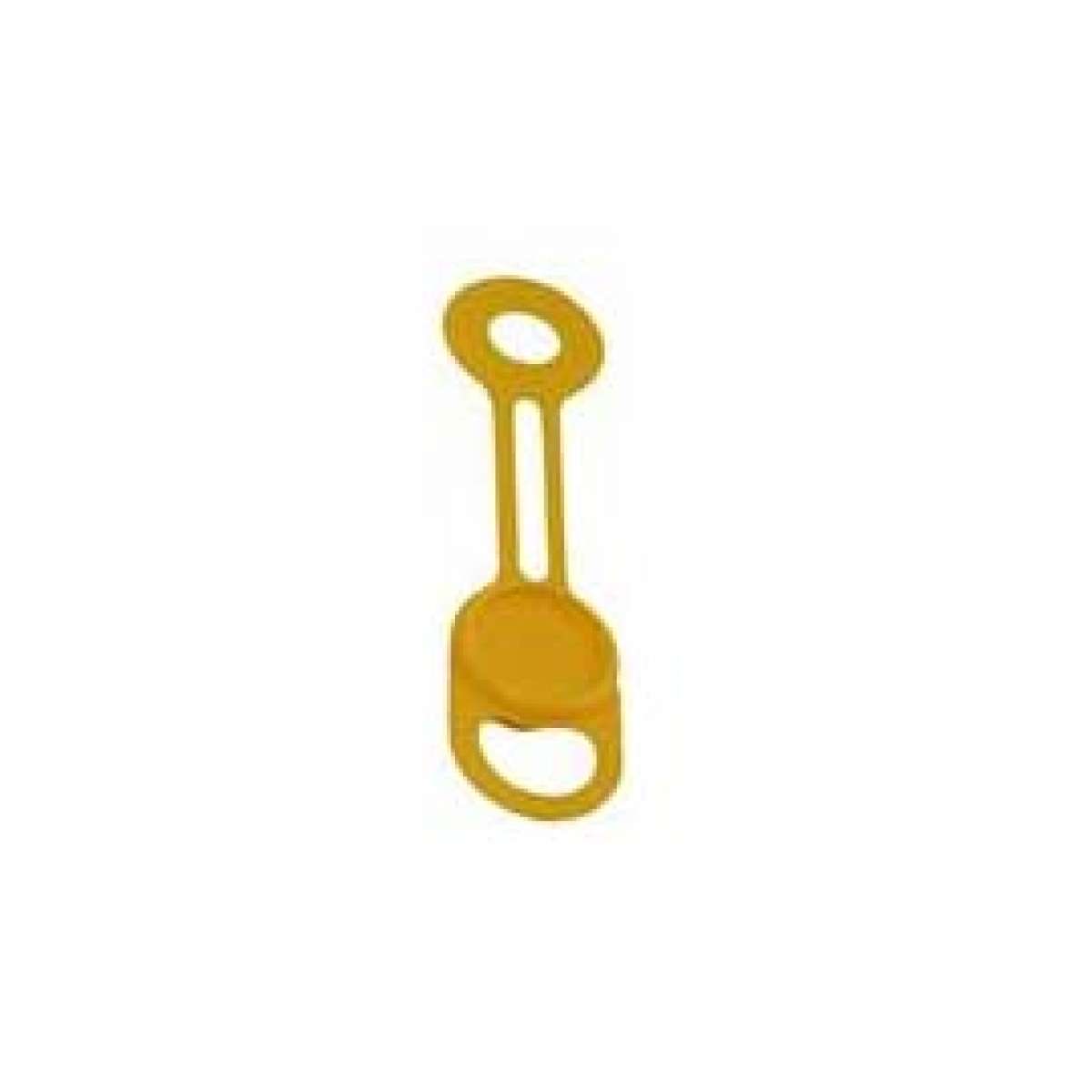 Grease Safe 1/4 inch Grease Fitting Protector (Yellow) - Pack of 100
$30.64

Improve your Lube Procedures
Grease Safe standard grease fittings allow you to color code your grease application points. Available in 10 colors.
OVERVIEW

LABEL SAFE Grease Fitting Protectors save you the cost of equipment failures related to contamination or misapplication.
Get the right grease in the right location by color coding your labels, and keep grease fittings clean and protected at the same time.
These innovative new products provide a number of benefits over traditional Grease Fitting protectors
SPECIFICATIONS

Fitting Opening Diameter: 1/4" (6.3 mm)
FEATURES

10 different colors means you have the choice to clearly identify and color-code grease fittings.
New recessed head design and clear lens cover accessory enables placement of Label Safe Adhesive ID Labels directly into the head of the Grease Fitting Protector for enhanced identification.
Create Custom ID Labels for your Grease Fitting Protectors. Adhesive Grease Fitting Protector Labels are available in 0.5" Circle Size in sheet quantity.
Firm seal around grease fitting keeps contaminants out and keeps bearings in service longer.
New hook design on head of Grease Fitting Protector also means easy grip and removal of cover - no more broken finger nails or frustration trying to remove traditional plastic fitting covers.
Made of durable industrial grade materials with UV stabilizers and anti-static additives means they are built for reliable service.
Available with 1/4" (6.4 mm) and 13/32" (10.4 mm) diameter holes to suit most common grease fitting sizes.