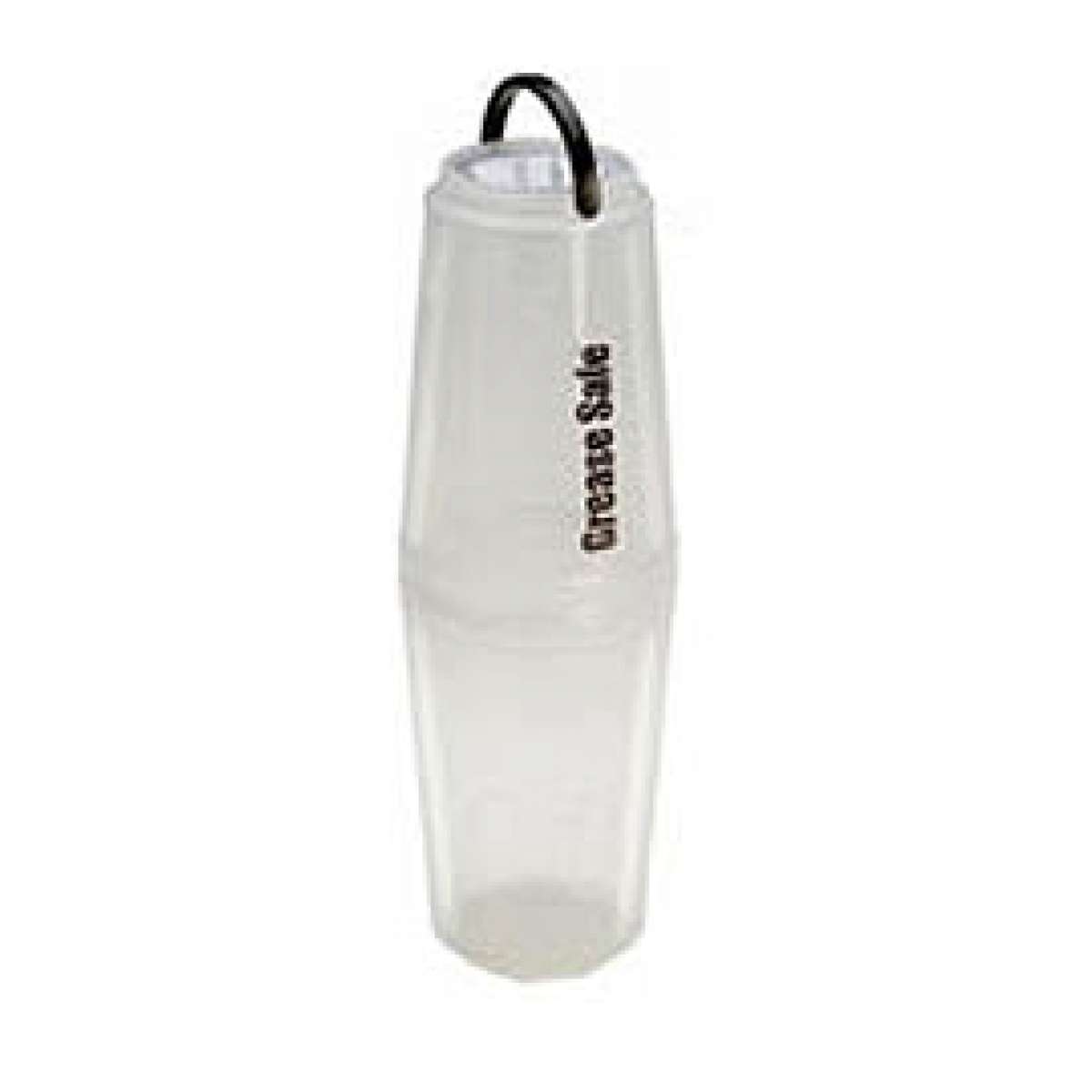 Grease Safe Cartridge Protection Tube
$22.17

Best Practice Grease Cartridge Management
Protects grease cartridges from damage and weather and provides for color coding and safe, clean transport from vehicle or shop to point of use. Comes ex-factory with black hanging hook.
OVERVIEW

GREASE SAFE® is the innovative, professional solution for optimal grease cartridge storage and handling. Simple, reliable and durable, GREASE SAFE improves workplace organization and productivity by making the transportation and storage of both new and used grease cartridges easy, clean and safe.
GREASE SAFE® is part of an innovative portfolio of products that combine to form a revolutionary system for managing lubricants from bulk storage to the point of use.
Fully integrated cartridge management — GREASE SAFE® CARTRIDGE PROTECTION TUBE, CARTRIDGE CADDY, and CARTRIDGE RACK facilitate easy and safe transport of cartridges from vehicles or shop to point of use.
Integrate GREASE SAFE® with OIL SAFE® and LABEL SAFE® to manage your fluid transfer from bulk storage to point of use. Our portfolio of products combine to form a revolutionary system that protects lubricants from contamination, reduces machinery down time, and minimizes dangerous and costly spills.
FEATURES

Protects grease cartridges from contamination, weather and accidental damage.
Eliminates the frustration of trying to locate grease cartridges when needed.
Enables clean, safe return of used cartridges from site.
Improves OSHA compliance.
Optimizes shelf life with vertical storage.
Minimizes spillage and waste.
Transports cartridges easily on-site and in vehicles, with the purpose built CARTRIDGE CADDY 6-pack.
Provides superior work place organization with the wall mounted CARTRIDGE RACK.