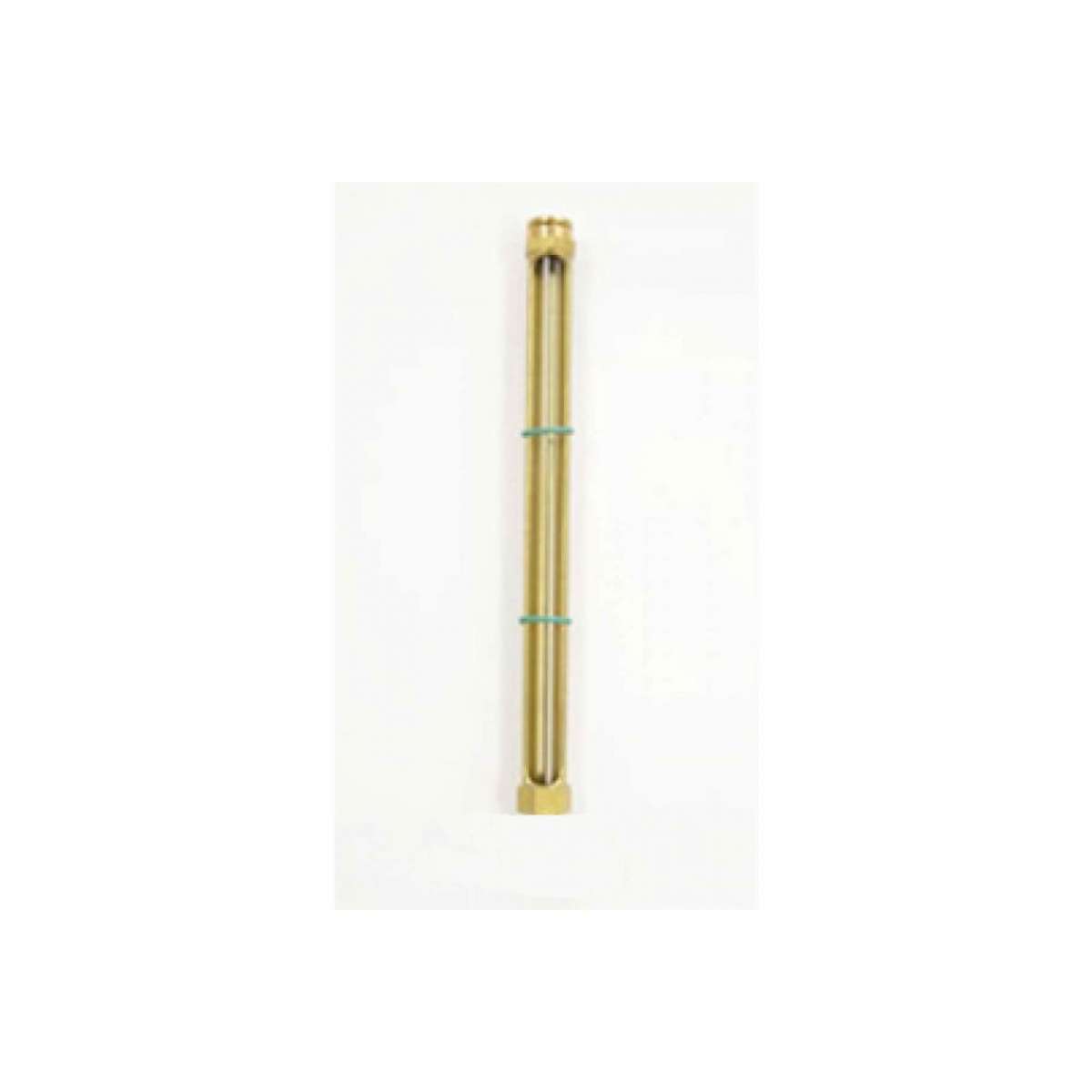 Lubrigard 6 inch level gauge (no adapter)
$41.48

Add a Level Gauge to your Sample Port
The Lubrigard level gauge allows you to get mutiple usage out of one sump port. When combined with a standard or high-viscosity pitot tube, one port now accomodates both a sample port and level guage.
OVERVIEW

The Lubrigard level gauges allow you to realize multiple usage from a single sump port. The Lubrigard level gauges are used in conjunction with either the standard or high-viscosity pitot tubes to allow for a single sump port to accomodate both a sampling port and level gauge.
Lubrigard Pitot Tube sample ports are designed to provide you with a safe, simple and effective method of sampling your fluids from sumps and non-flooded horizontal drain lines. The thick walled tubing can be bent and directed to the ideal sampling location. Now when combined with a Lubrigard Level Gauge, installing new functionality to existing ports has never been easier.
Available in 3", 6", 9" and 12" standard sizes, Lubrigard Level Gauges are available in the size you require.
Please Note: Pitot tube must be purchased seperately.
SPECIFICATIONS

Pressure: Atmospheric, Sight is Vented
Temperature: 225 °F. Max.
Level Gauge Body: Brass
Sight: Gauge Glass
O-Ring: Nitrile
Washer: Teflon
Cap: Brass
No Adapter