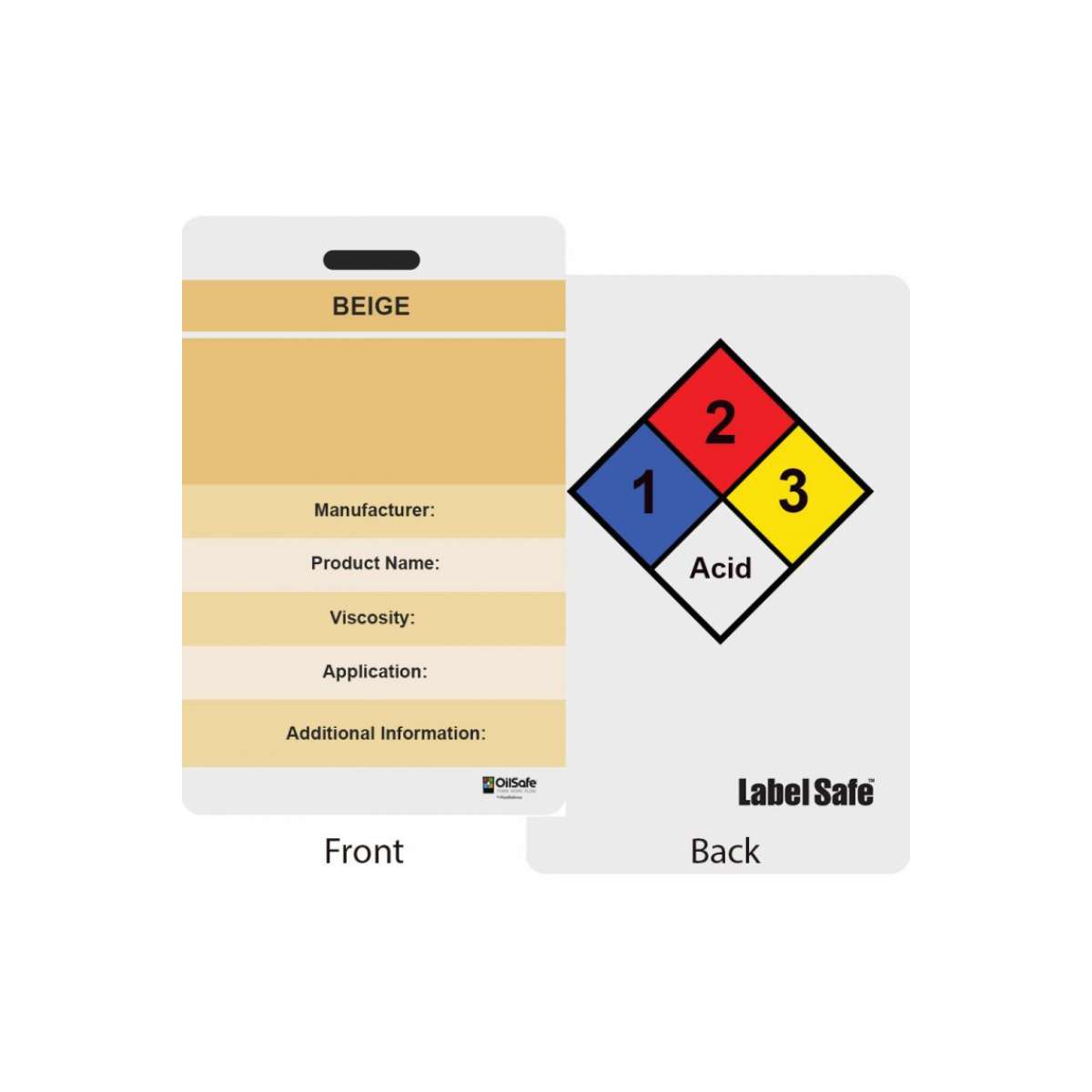 Label Safe Custom ID Label - 2.2 inch x 3.4 inch - Plastic Card - Double Sided - Beige
$11.53

Color code lube grades
Content Labels
OVERVIEW

These large, easy to see Labels can be used with any of the Oil Safe Lubrication System products. Ensure the right lubricant goes into the right machine - everytime!
Simply match Content Label colours with Oil Safe Dispensing & Storage Lid colours. There is plenty of space to clearly mark or write lube grades.
SPECIFICATIONS

Double Sided plastic ID card
FEATURES
The high quality durable plastic card label is ideal for demanding industrial environments. With additional protection by means of lamination and with a hole punched in the top for leashing or hanging, these labels are the toughest available. Can be combined with Label Safe Pockets and other Label Safe attachment components if required.