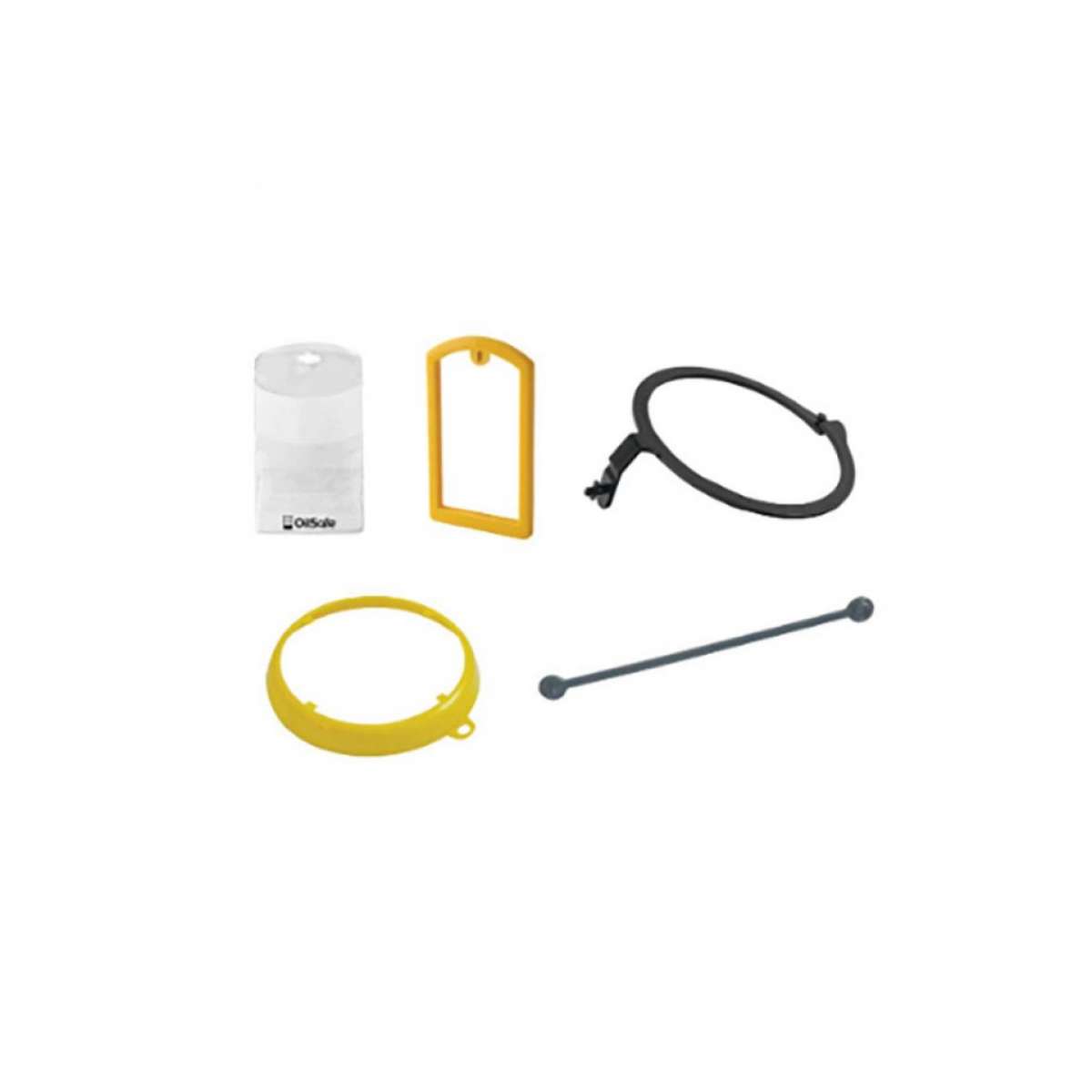 Label Safe Drum Label Kit (Red)
$26.10

Advanced Labeling System
The Drum Label Kit is designed to accompany your color-coded Oil Safe Lid, Drum and Label offering an onsite evaluation of the unique Oil Safe Visual Lubrication Labeling System.
OVERVIEW

Each Kit includes the following color-coded components which combine to form two (2) pre-configured solutions for different labeling requirements and experimentation.

Label Holder components:
1 - 2 x 3.5 Label Pocket
1 - Color-coded Label Pocket Frame,
1 - Lockable Drum Ring,
1 - Label Leash,
1 - Color-coded Drum Ring
Guidance Sheets - Best practice suggestions for common labeling applications. Available in Oil Safe's 10 standard colors.
SPECIFICATIONS

Weight: .16 lbs
FEATURES

Ensures the right lubricant goes into the right machine every time.
Improves OSHA compliance.
Accommodates inclusion of MSDS at all steps of the lubrication process.
Enables consistent identification of bulk storage, intermediate container and point of use.
Is flexible and suitable for multiple work place applications.
Is industrial grade, high quality and suitable for outdoor use.
Improves productivity and efficiency.
Increases bottom line savings.