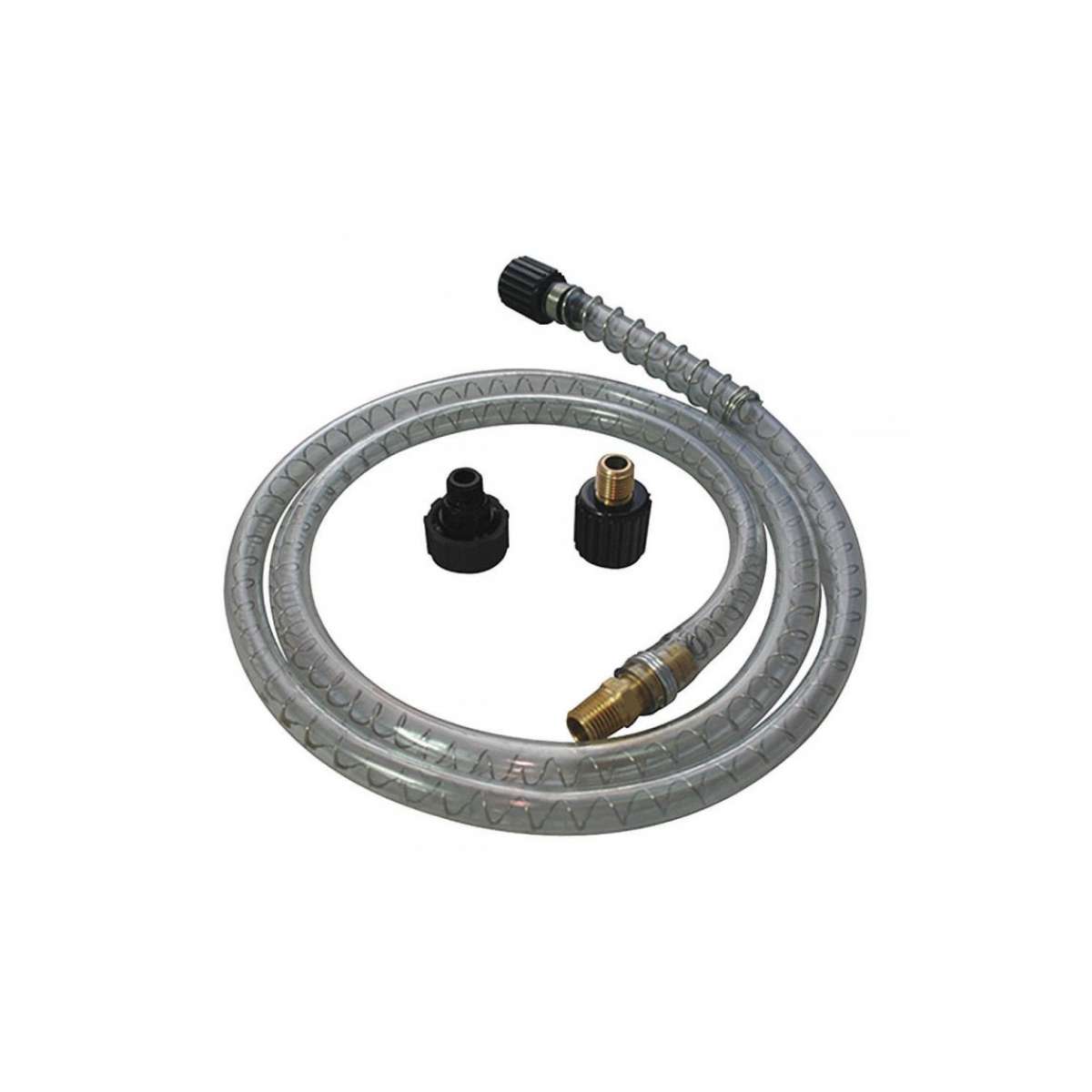 Oil Safe Premium Pump Quick Connect Kit (5 Foot Hose System)
$82.03

Premium Pump Accessories
Configure the OIL SAFE Premium Pump for operation with quick connects. This enables the container to be filled by quick connect through the pump body (no need to remove the lid) and also enables at
OVERVIEW

Configure the OIL SAFE Premium Pump for operation with quick connects. This enables the container to be filled by quick connect through the pump body (no need to remove the lid) and also enables attachment to machinery fill points by quick connect via the pump discharge hose. No mess, no contamination oil top ups.
FEATURES

Kit Includes:

Discharge hose with ¼" NPT Male adaptor. For fitting of your preferred female quick connect,
¼" NPT Male adaptor for pump return port. For fitting of your preferred male quick connect, and
10 micron breather. Fits to Premium Pump accessory port providing contaminate free air intake when using Quick Connects.

Kit available with either 5` or 10` hose lengths.