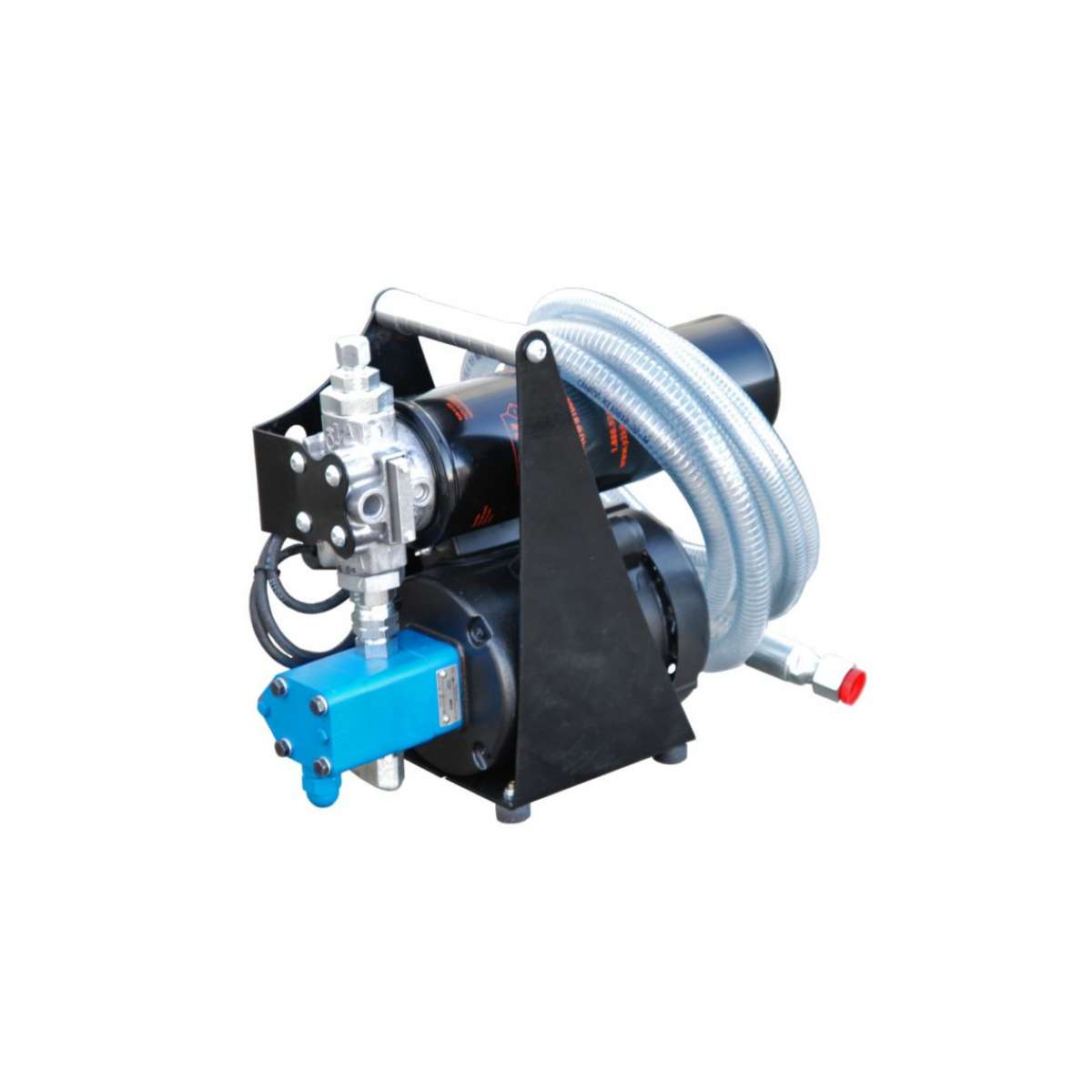 Lubrigard D Series Filter Pak, 2GPM, Air Operated
Price: Call for price
1-800-268-2131

Simple and Powerful.
Filter Pak, 2GPM, Air Operated
Part Number:
LG-FPAD57M2NHNQNC
OVERVIEW

Perfect for situations with minimal storage space, the FP-D FilterPak combines style and convenience in a compact design that allows the operator to carry it just about anywhere. This powerhouse has the ability to filter oil viscosities up to 600cSt (ISO VG 680) at 100°F within ambient temperature ranges of -15°F to 150°F. All Y2K products are 100% customizable upon request.
Typical Applications:
Filtering contaminated system
Flushing new or repaired systems
Pre-filtering new oil
Transferring oils
Topping off reservoirs
Dispensing new oil
SPECIFICATIONS

Compact Aluminum Filter Pak Unit
Single 50 PSI Bypass W/ Color Coded Differential Pressure Indicator
Single 7 Micron Beta 2000 Filter Element P1065
2GPM Variable By Air Motor 0-2 GPM
1.5 HP Air Operated Vane Style Air Motor
Filter, Regulator and Lubricator Provided For Air Motor
No Hoses or Quick Connects
Rubber Feet
FEATURES

Frame: heavy duty, diamond plated aluminum frame
Paint: Multiple color options available
Motor: 1/2HP, 115vac, 60HZ
Filter Heads: Medium pressure, steel heads
Pump: Heavy duty steel gear pump. Available in 1, 2 and 5 GPM
Connections: Various quick connect options with steel dust plugs
Hoses: 2 ea, 7 ft. Clear PVC, steel reinforced hose or hydraulic hose
Power Switch: On/Off toggle switch
Filter Indicators: Slide bar indicator triggers at 50psid when elements need to be changed
Pump Relief: Opens at 150psi
Weight: Approx 50lbs (will vary depending on options)