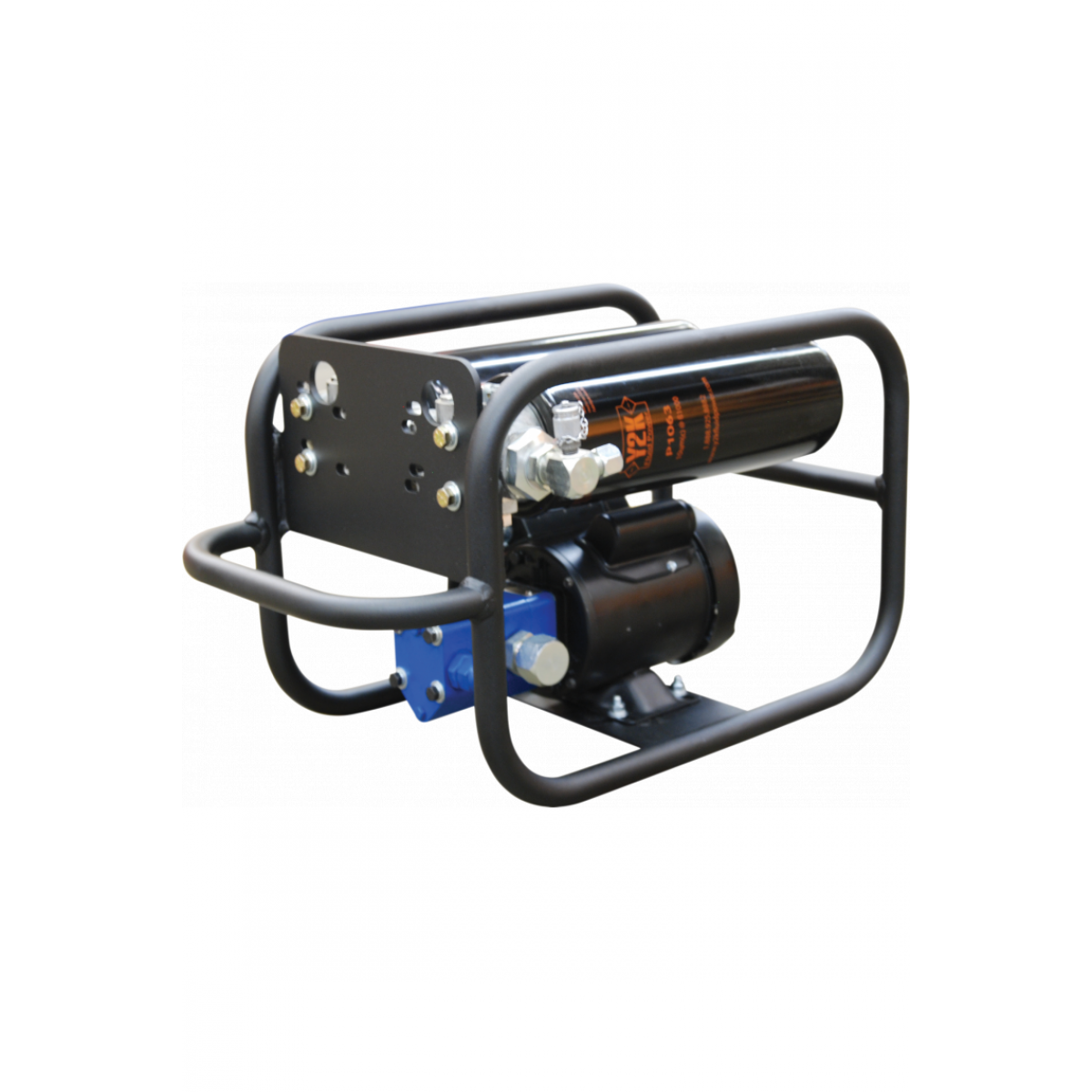 Lubrigard Drum Topper,1GPM, 1/2HP SPCL
Price: Call for price
1-800-268-2131

Compact and Portable
D Series Drum Topper - Compact and Portable.
Part Number:
LG-DTD5WR4C1SH1SQ125C2-BO
OVERVIEW

Compact and portable, the DTD Drum Topper is designed to fit perfectly on top of a 55-gallon drum. When portability and convenience is of the utmost importance, the Drum Topper has your back. With the ability to be used horizontally or vertically, our drum topper is the most versatile in the industry. It has the ability to filter oil viscosities up to 600cSt (ISO VG 680) at 100ºF within ambient temperature ranges of -15ºF to 150ºF. All Y2K products are 100% customizable upon request.
SPECIFICATIONS

Aluminum Drum Topper Frame
Dual D-Series 50 PSI Bypass Filter Heads W/ Slide Type Color Coded Differential
Pressure Indicators
Water Removal First Stage P1048WR
4 Micron Beta 2000 Element Second Stage P1066
1/2HP Electric Motor, TEFC, 1P, 110VAC
1 GPM Heavy Duty Cast Iron Gear Pump W/ 150 PSI Relief
7' Suction and Discharge Hoses With ISO B Quick Disconnects (1" and 3/4")
*Recommend one of our breather kits, Hose wands or Matching Quick Disconnects to connect this system
25' Electric Cord, Toggle Switch
Red Powder Coat
Manual Bypass
Oil Sample Ports Up/Down Stream of the elements NOTE: ITEM MAY NOT BE EXACTLY AS SHOWN