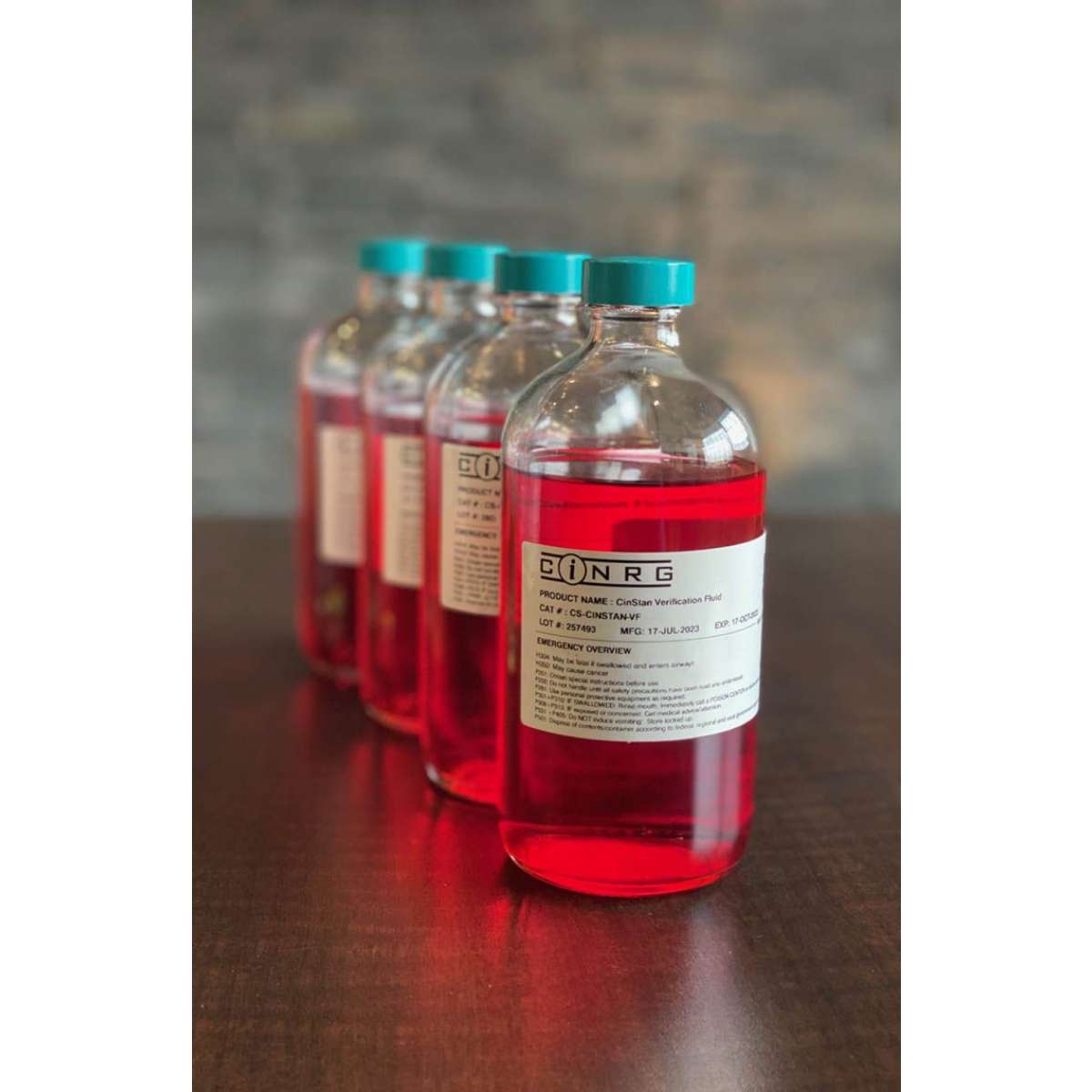 CINRG Systems Inc. CINStan Verification Fluids
$1,875.00

Calibration fluids for particle counting instruments
NIST traceable standard reference material suitable for validating the calibration of a particle counting instrument.
Part Number:
CS-CINSTAN-VF
OVERVIEW

CINRG CinStan Verifications Fluids are suitable for a verification of an optical particle counting instrument (i.e. CS-APC-2 or CS-APC-22M instrument). The kit includes;

4 x CS-CINSTAN-VF - Verification Fluid (4 x 400 ml)
SPECIFICATIONS

CS-CINSTAN-VF : 24 months from date of production (minimum 12 months with customer).
FEATURES

Traceable to the New NIST 2806d Standard Reference Material (SRM) released in March 2021 by the NIST for particle size counting
Certified concentrations for four particle sizes: 4, 6, 14, and 21 µm (c)
Complete with a Certificate of Analysis traceable to NIST
Prepared in accordance to ISO 11171:2022