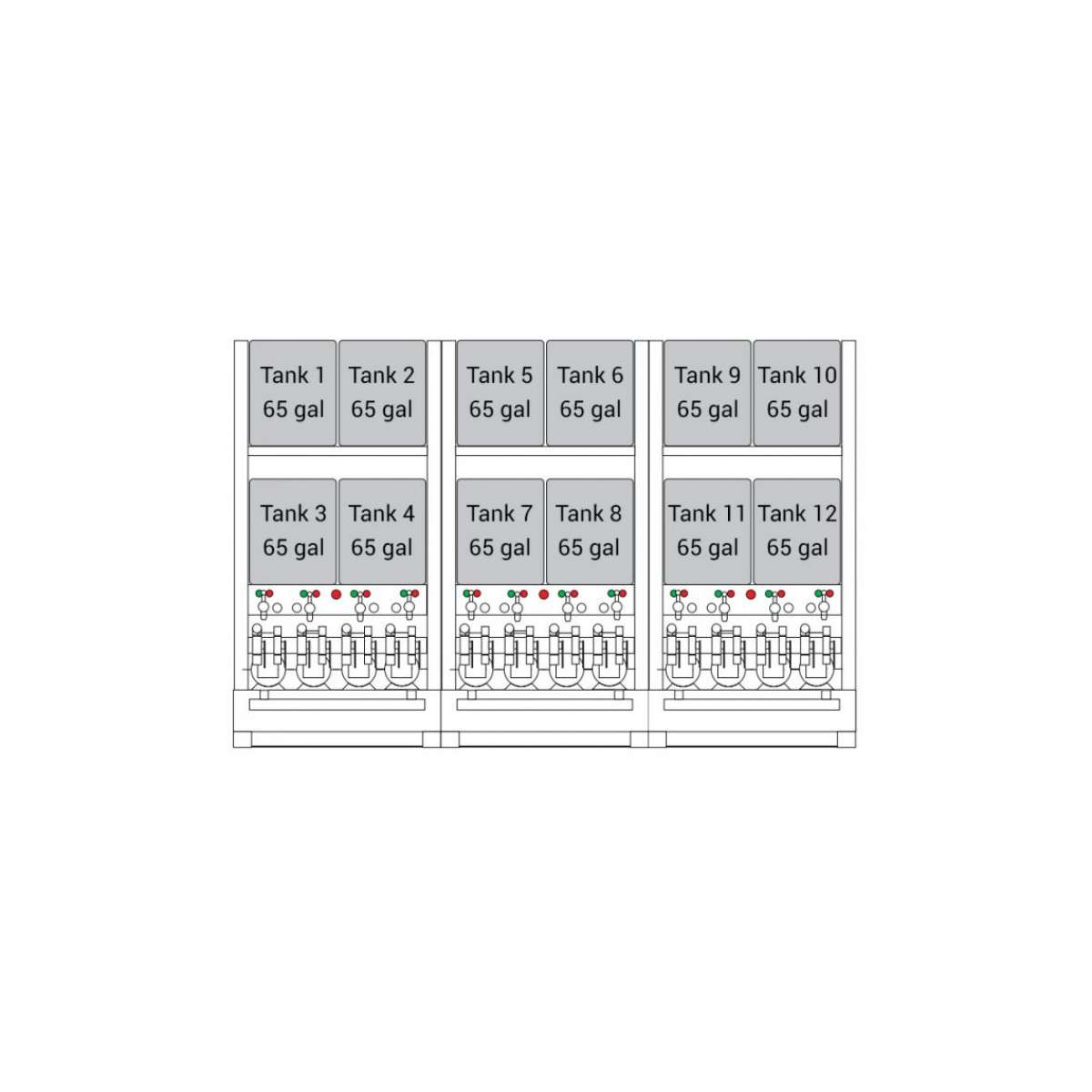 Fluid Defense Bulk System Advanced - 12 x 65 Gallon
$154,734.31

Improve your Lube Procedures
The ultimate in Lube Storage Systems. This Advanced Storage System features 12 x 65 gallon tanks, separate pumps and filtration systems per tank, and spill containment. Custom colors can be selected. Includes air breathers, and oil filters.
OVERVIEW

The OIL SAFE Advanced Bulk System delivers best practice contamination control in a compact and space effi cient form. Ideal for organizations that need the superior contamination control, working within budget and/or space constraints.
SPECIFICATIONS

Number of Tanks: 12
Tank Capacity: 65 gallons
FEATURES

Dedicated pump and filter per tank - to prevent cross contamination of lubricants and ensure maximum cleanliness
Spill Containment - built in spill containment for EPA and SPCC compliance
Flame Resistant Fire Suppression Hose Assemblies - MSHA CFR30 rated
12 Gauge Aluminized Tanks available in 4 sizes and 10 colors - 30, 65, 120 & 240 Gallon
Delivered pre-assembled with detailed owner's manual including installation instructions.
Choose form one of 7 pre-confi gured systems or confi gure your own by determining the number and size of tanks that best suit your requirements.