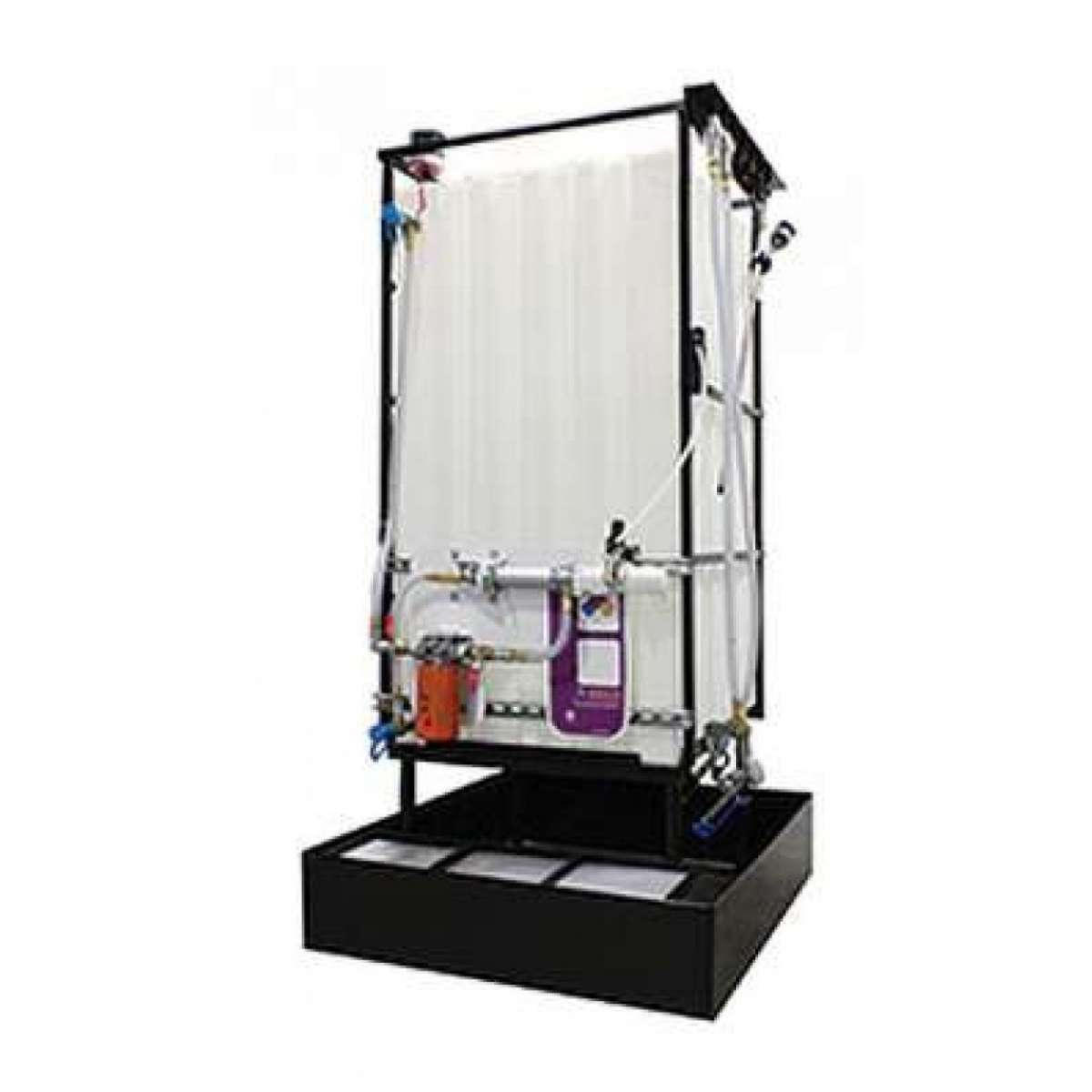 Lubrigard 1 X 330 Gallon (1250 L) Poly Container System with Hydraulic hoses with upgraded dispensing handle
$8,287.00

Lubricant Storage Solutions
1 X 330 Gallon (1250 L) Poly Container System with upgraded dispensing handle for ISOLink product and spill containment pan.
Part Number:
PTPOD330-HYD
OVERVIEW

Improved Lubricant Storage
The Lubrigard Polytank Lubricant Storage System (POD) combines, filtration, storage and breather technologies all in one small package designed to keep your lubricants clean during storage, and before they enter your equipment.
All-in-one Package
The Lubrigard Polytank Lubricant Storage System combines easy storage with solid contamination control practices. A filtration system allows for pre-filtering of fluids during fill and filtration of lubricants while in the storage system to ensure optimal fluid cleanliness. Dedicated air pumps provide segregated fill and dispensing operations which prevent cross-contamination of oils. Segregated hoses are equipped with quick disconnects for easy and clean filling and dispensing tasks. Integrated desiccant air breathers ensure that oil is dept particulate and moisture free during storage.
Efficient Use of Space
The Lubrigard Polytank Lubricant Storage System features sturdy stackable 70 and 140 gallon poly tanks that are easy to set-up and free up valuable floor space.
The Latest in Fluid Handling
For ease of set-up and use, compact storage design, and built-in features, the Lubrigard Polytank Lubricant Storage System is the most economical 3-way filtration system on the market today.
SPECIFICATIONS

Number of Containers: 1
Capacity: 1 x 330 US gallons (1250 liters)
tank will have 2 - ¾ port holes plastic welded for the top and bottom 3 way valve hook ups
Air pump and filter unit plate holder will be mounted to the steel frame with strut bar.
Rubber Hydraulic hoses used
Upgraded dispensing handle with 6 inch Flex Hose and 3/4 female Quick Connect