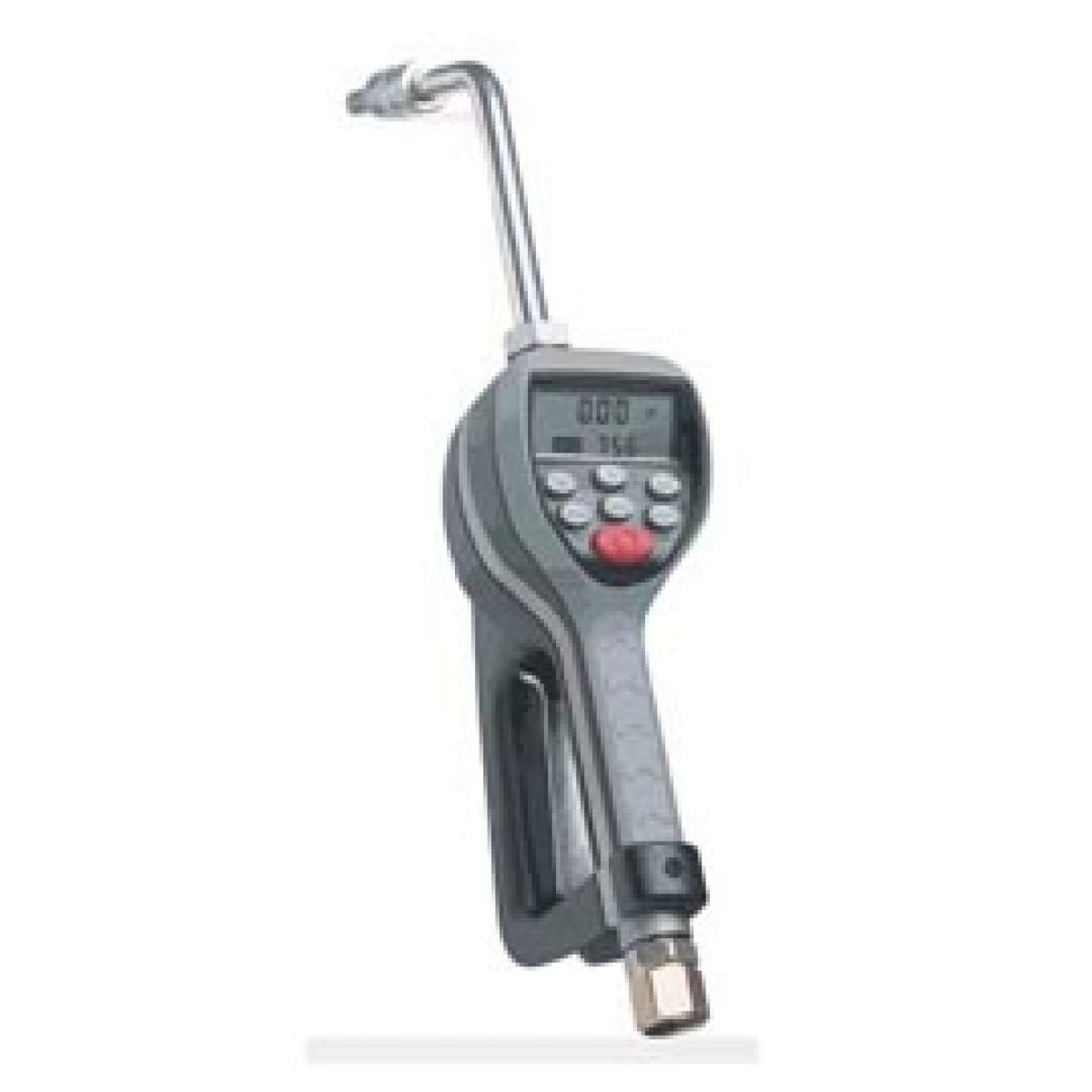 Lubrigard Dispensing Control Handle - Digital Preset Meter
$1,241.33

Precise and Automatic Oil Dispensing
Digital Present Meter dispenses at 20 L/min (5 gal/min) for use with petroleum based lubricants.
OVERVIEW

The 2199 (905) Digital Preset Meter is recommended for industrial, automotive, truck, bus and fleet operations for dispensing engine oil, hydraulic oil, transmission fluids, gear lubes, etc. (For washer fluid, antifreeze and brake fluid applications see the 905SF meter). The meter can be used in either standard, preset or batch mode. In standard mode, the operator determines when the desired volume of fluid has been dispensed and releases the trigger shutting the meter off. In Preset mode, the operator keys in the desired volume of fluid to be dispensed, pulls the trigger, the meter will count of the preset quantity and will shut off automatically. The meter can also be set to dispense the identical preset volume of volume of fluid repeatedly which makes it ideal for assembly or batch applications.
Meter comes with easy to read digital display, non-resetable totalizing counter, 6" rigid extension with non-drip nozzle and 1/2" NPT(F) inlet swivel. The meter uses standard AAA batteries and features an easy to read LCD display. Includes a low battery indicator and will save settings if power is interupted. Maximum dispense volume 99,999 units. Maximum Preset volume 99.9 units. Maximum flow rate 20 liters per minute. Maximum operating pressure 1,000 P.S.I.
SPECIFICATIONS

Inlet Size: 1/2" NPT(F)
Max Flow Rate: 20L/min (5 gal/min)
Max Operating Pressure: 1,000 P.S.I.
FEATURES

For use with engine oil, hydraulic oil, transmission fluids, gear lubes, etc.
Easy to read digital display
Non re-settable totalizing counter
6" rigid extension
Non-drip nozzle
Low battery indicator