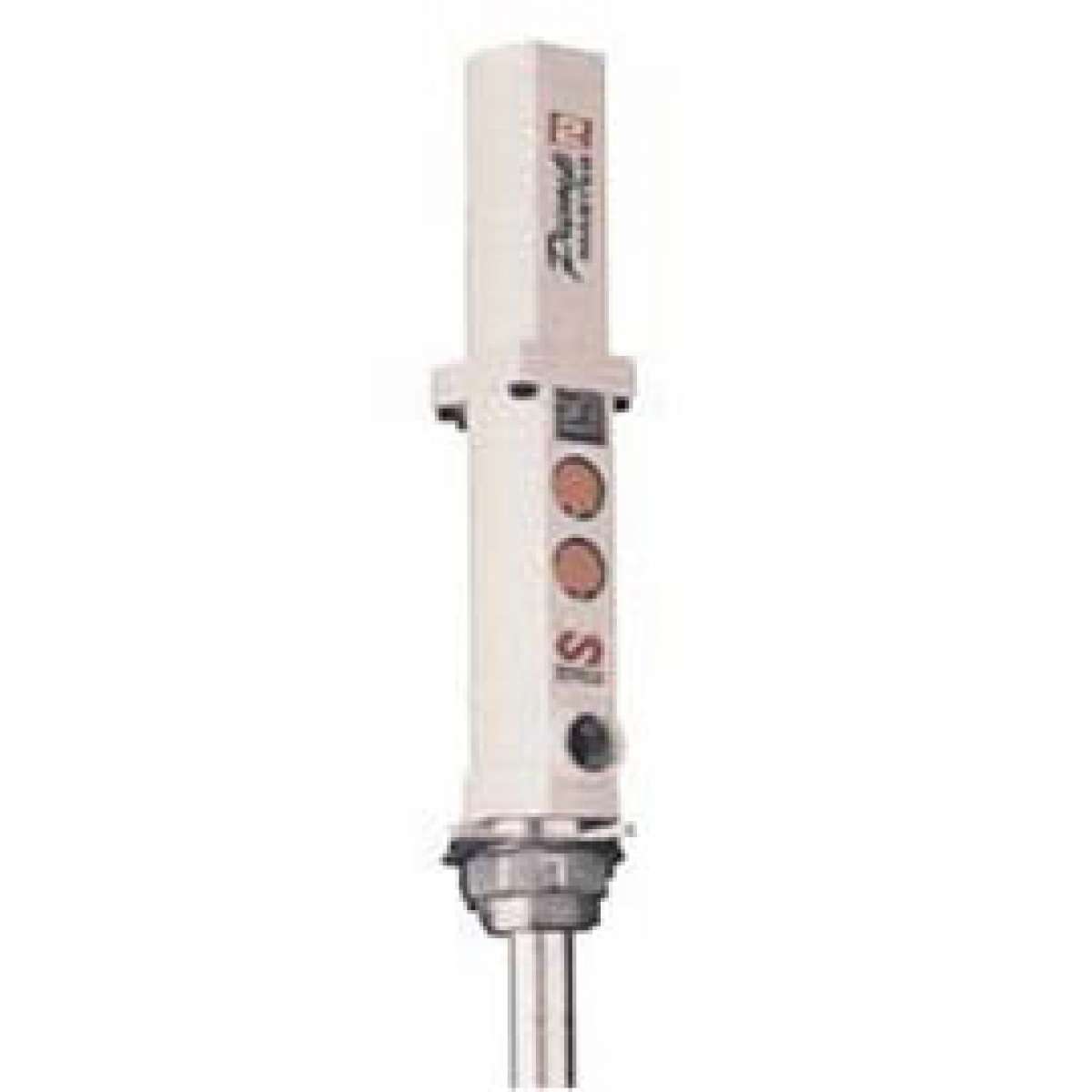 Samson PumpMaster-2 3:1 Ratio Pump System for Oil, 55-gal Bung Type Drum
$775.04

Oil Dispensing
8 G.P.M. - 2" Air motor piston - 4" Stroke.
OVERVIEW

Ideal for use in oil distribution systems which include pipe lines, hose reels and meters. For portable and stationary systems, for all types of oils and gear oils.
SPECIFICATIONS

Max Air Pressure: 160psi (11 bar)
Min Air Pressure: 10psi (.7 bar)
Avg Air Consumption: 8cfm (285 lm)
Max Cap @ 100 psi (7 bar): 16gpm (43 lm)
Max Pressure Output: 1600 psi (112 bar)
Air Inlet Thread: ½" F
Fluid Outlet Thread: ¾" F
Fluid Inlet Thread: 1½" F
Pump Mounting: Flange (Bung Opt)
FEATURES

Highly efficient and reliable, very low noise level, low air consumption.
Patent double action pump design assures even flow of fluid - only three parts in the air motor - quick and easy maintenance.
Precision corrosion resistant parts, high alloy materials, quality seals.
Heavy duty, distortion free pump tubes.
Includes: Model 208 PumpMaster 2 3:1 ratio pump with 2" bung bushing; Model 904 Connecting hose hook-up kit.