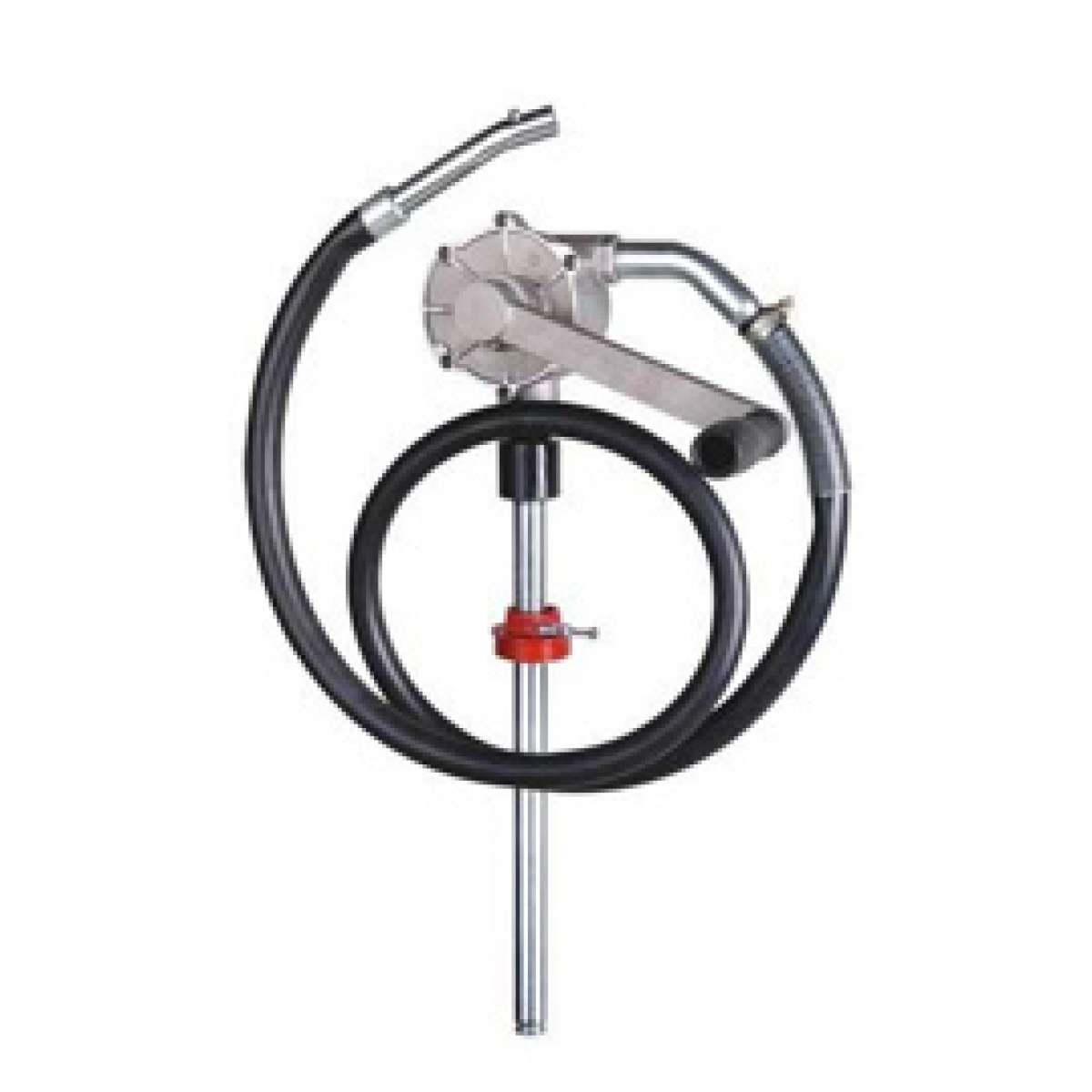 Fluid Defense Rotary Barrel Pump - 15 - 55 Gallon Drums
$407.87

Do the job right
Ideal for use in industrial and automotive applications, this heavy duty rotary barrel pump has an aluminum die cast body and includes a 2" cast iron bung adaptor and die cast aluminum handle with
OVERVIEW

Ideal for use in industrial and automotive applications, this heavy duty rotary barrel pump has an aluminum die cast body and includes a 2" cast iron bung adaptor and die cast aluminum handle with security locking latch.
FEATURES

Pump inlet fitted with easy to clean wire mesh screen.
Complete with a 3 pc threaded suction tube for use on 15 gallons (50 liter) - 55 gallons (205 liter) barrels.
Recommended for use with lubricating oils up to SAE 30 (ISO 100), gasoline, diesel fuel and kerosene.
Do not use - with corrosive liquids, solvents, acids, alkalis etc.