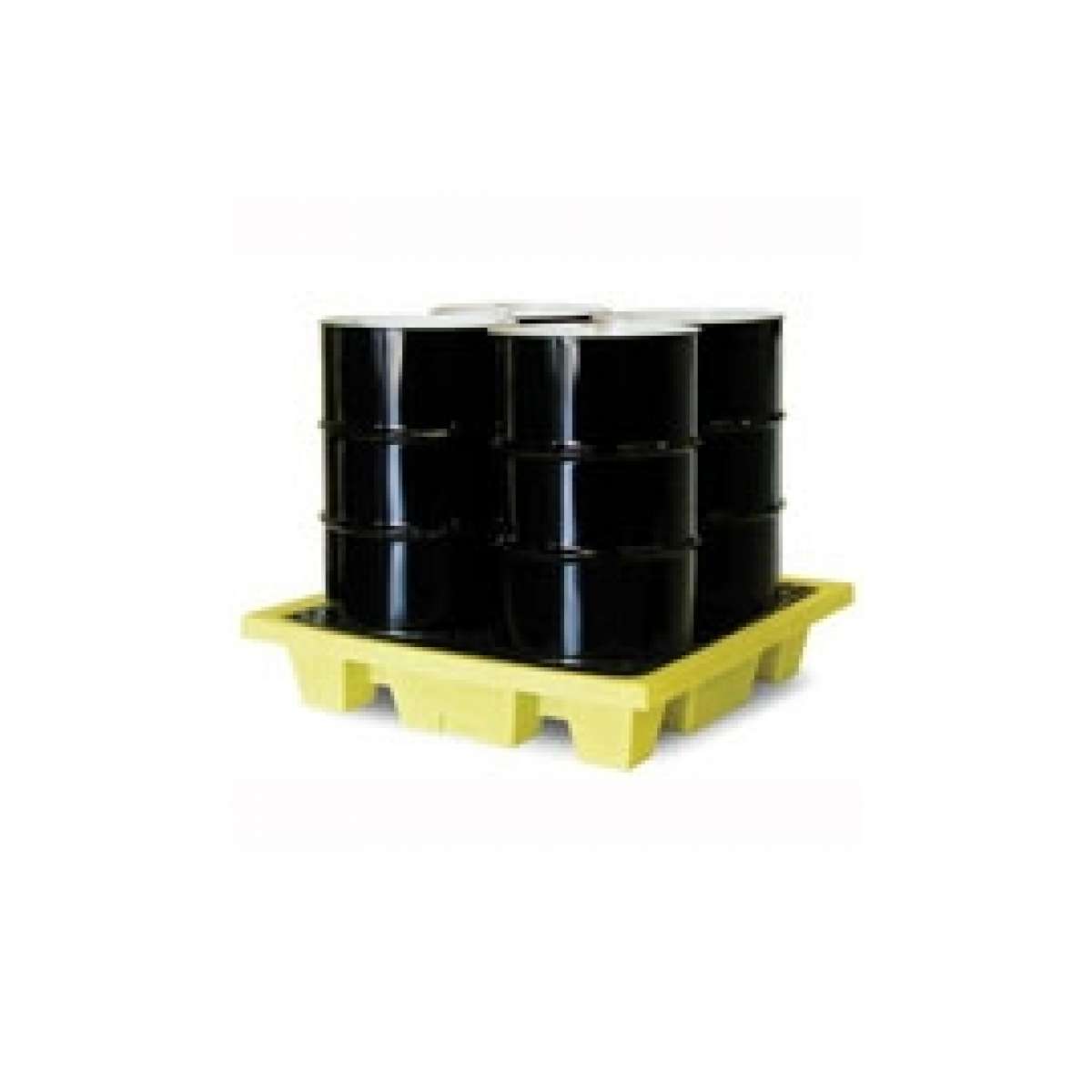 Fluid Defense Spill Pallet - 4 Drum
$1,344.70

Clean up your space
Spill Pallet-4 Drum-Low Profile offers all of the same advantages as our other spill pallets... plus more! This addition to our pallet family features a low, 12" profile and a handling capacity of 6000 lbs. Optional drain.
OVERVIEW

Whether you are looking to comply with governmental secondary containment regulations or just want the security of knowing your facility is protected, spill pallets offer ample capacity (even if an entire drum empties into the unit). Each pallet configuration offers up to 66 gallons of containment.
SPECIFICATIONS

Spill Pallet: 4 Drums
Dimensions: 54" L x 54" W x 12" H
Sump Capacity: 66 gal.
Load Capacity: 6,000 lbs
FEATURES

Solid Construction - All of our spill decks and pallets are manufactured to ensure exceptional durability and consistent specifications
Nestable - Remove the grates and stack the decks or pallets within each other for more efficient storage and shipping.
Standard Lip and Grate Heights - All of our spill decks and spill pallets are manufactured to standard heights to allow uninhibited movement between multiple decks and between two and four drum pallets.
Grate Pins
Forklift Friendly - Whether in North America, Europe or elsewhere around the globe, these decks have been engineered to make sure you can easily use your forklift or pallet truck to move decks.