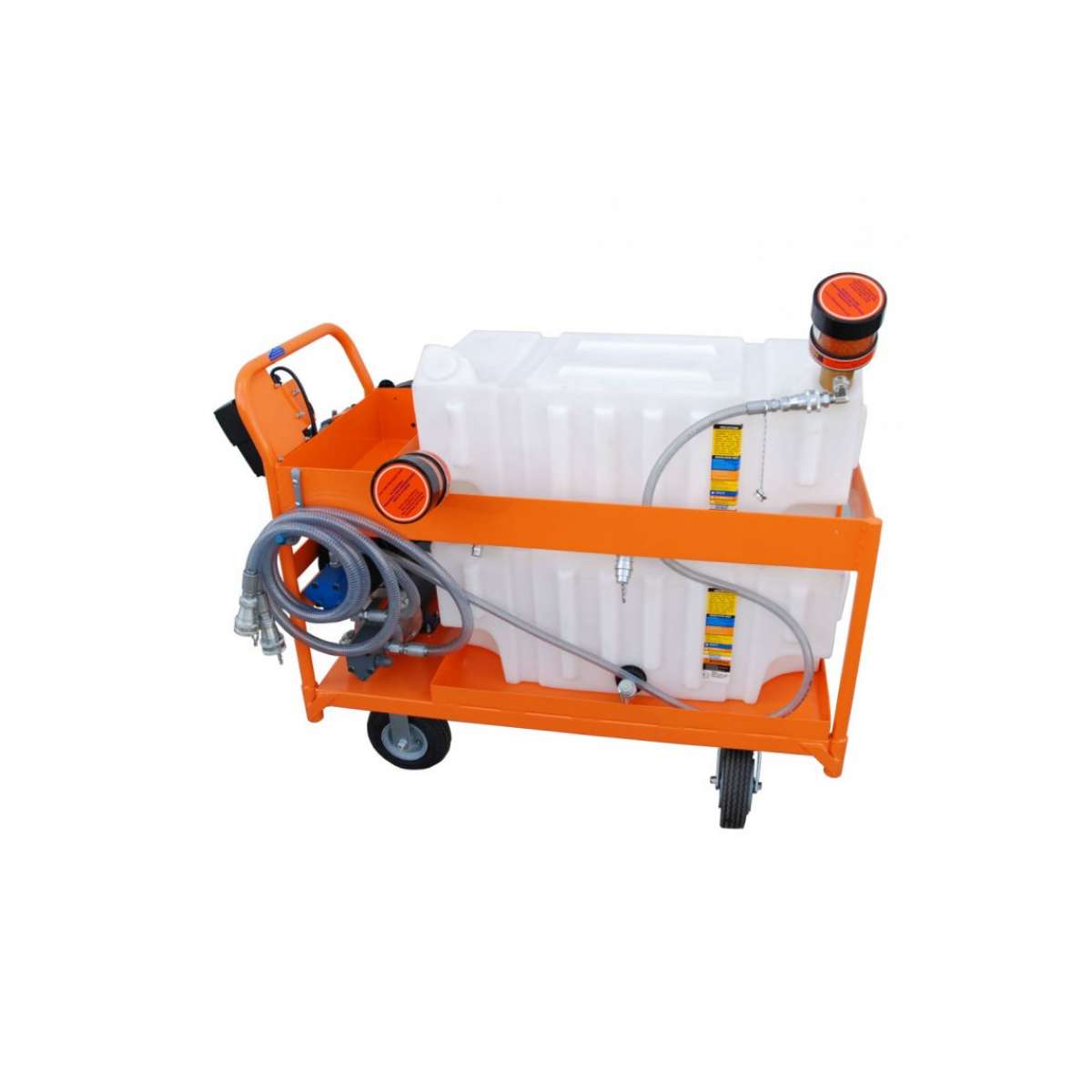 Lubrigard D Series Platform Cart (2 x 32 Gal Tanks)
$14,488.36

Designed to Accommodate Various Tanks
D Series Platform Cart
Part Number:
PT3232D5WR7NPZXZHZQ1Z
OVERVIEW

Unit in picture is single tank unit, this unit is a dual tank
Getting oil from bulk or drum storage and out into the plant is made convenient and easy with the PT-D Platform Cart. Designed to accommodate various tank configurations, the platform cart can be used to deliver multiple oil types to their final destination. An optional oil rack and toolbox makes storage of essential equipment and tools easy to transport. The platform cart has all the power needed for filtering oil viscosities up to 600cSt (ISO VG 680) at 100F within ambient temperature ranges of -15F to 150F. All Y2K products are 100% customizable upon request.
Typical Applications:
Pre-filtering new oil
Transferring oils
Topping off reservoirs or containers
Dispensing new oil
SPECIFICATIONS

Platform Cart 4 Wheeled, 2 Swivel 2 Rigid Casters W/ 2" Drip Pan Under The Tanks
Dual 32 Gallon Translucent Poly Tanks With Level Indication, And Desiccant Breathers
Floor Lock for Securing While In Use
Dual 50 PSI Bypass Filter Heads W/ Color Coded Differential Pressure Indicators
Water Removal First Stage P1048WR
7 Micron Beta 2000 P1065
Graco 3:1 Air Operated Pump W/ Filter regulator
Double Selector valve for Suction & Discharge to each tank and filter set
2) 30 ft. hose reels with Graco Dispensing valve on each
Ability to Dispense Fill, and Recirculate the On-Board Tank as Well as Any External Tank Independently
Tool Tray for Rags, Jugs and Misc. Tools
Color : Blaze Orang
FEATURES

Frame: Heavy duty platform frame with 4 wheels, drip pan and utility tray
Paint: Multiple color options available
Tank(s): 32, 71 and 115 gallon poly tanks available
Motor: 1HP, 115vac, 60Hz or Pneumatic Air
Filter Heads: Low pressure, aluminum heads
Pump: Heavy duty steel gear pump. Available in 2, 5 and 10 GPM
Connections: Various quick connect options with steel dust plugs
Hoses: 2 ea, 7ft. Clear PVC, steel reinforced hose or hydraulic hose
Power Switch: On/Off toggle switch
Filter Indicators: Pop-up indicator triggers at 36psid when elements need to be changed
Pump Relief: Opens at 150psi
Weight: Approx 250lbs (will vary depending on options)