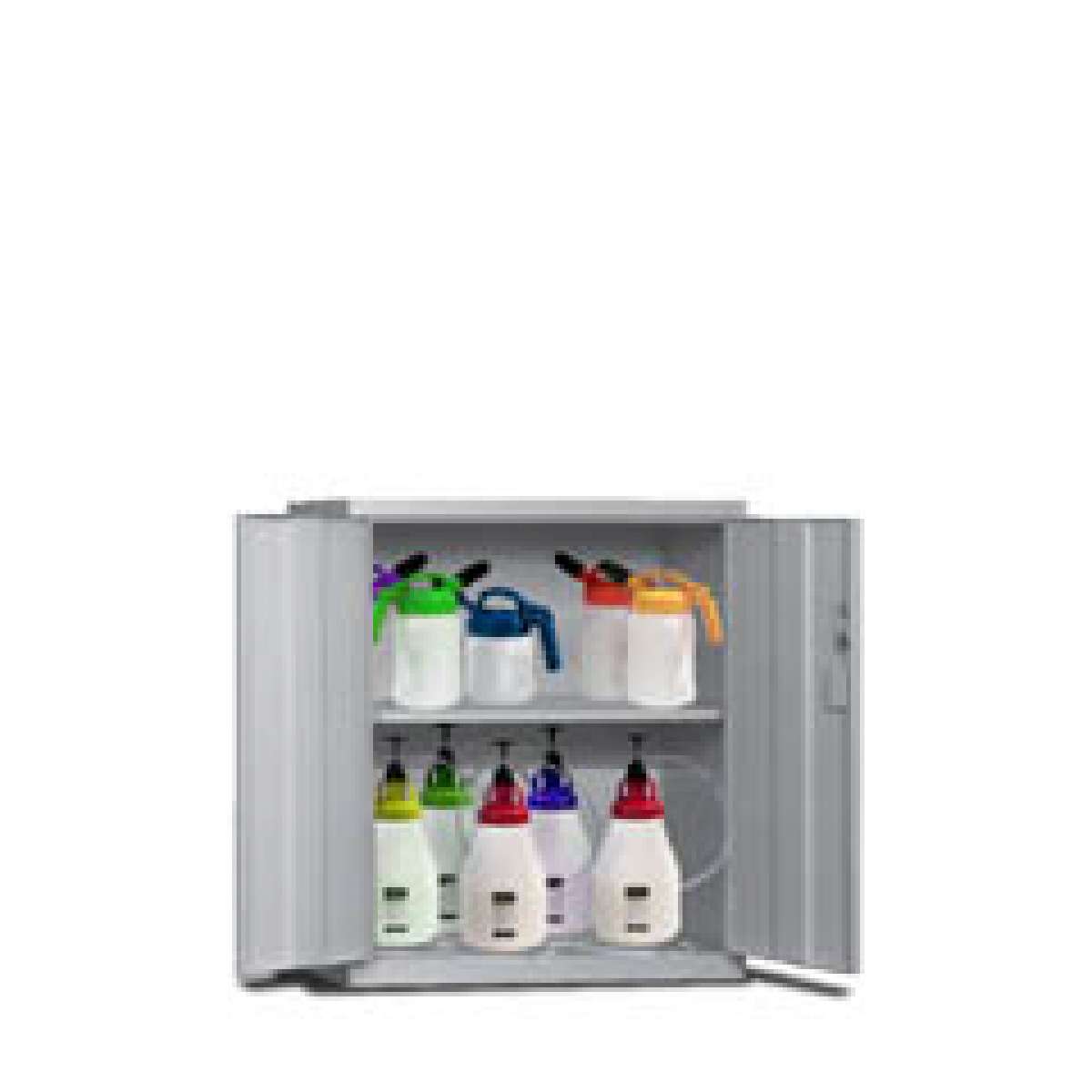 Lubrigard Storage Cabinet (Medium)
$1,064.33

Organize your Oil Safe containers
42" High cabinet for storing an assortment of Oil Safe containers.
OVERVIEW

The highest capacity cabinet available to store Oil Safe containers securely.
SPECIFICATIONS

Shelf Holding Capacity: 200 lbs (91 kg)
Dimensions: 42" (H) X 48" (W) X 24" (D) (102cm X 122cm X 61cm)
Weight: 130 lbs (59 kgs)
FEATURES

Will easily store 8 X 10L containers with utility lids and pumps on bottom shelf and an assortment (up to 10) of 1.5, 2.0, 3.0 and 5.0 L containers with mini, stumpy, and/or stretch stretch spouts on the top shelf.
NOTE: OIL SAFE CONTAINERS NOT INCLUDED WITH CABINET..